Looking for the textbooks you need for your upcoming semester at Lancaster Bible College? Well, here are step-by-step instructions on how to find the books you need. Plus, our college bookstore has a handy comparison tool that will show you LBC's prices against other places so you can find the best deal. If you'd prefer, you can also call our bookstore at  717-560-8242. Here's how it's done, in pictures and video:
This is the website for Lancaster Bible College's bookstore, Bookends.
2.  Click on "Compare Textbook Prices" tab in the middle of the page.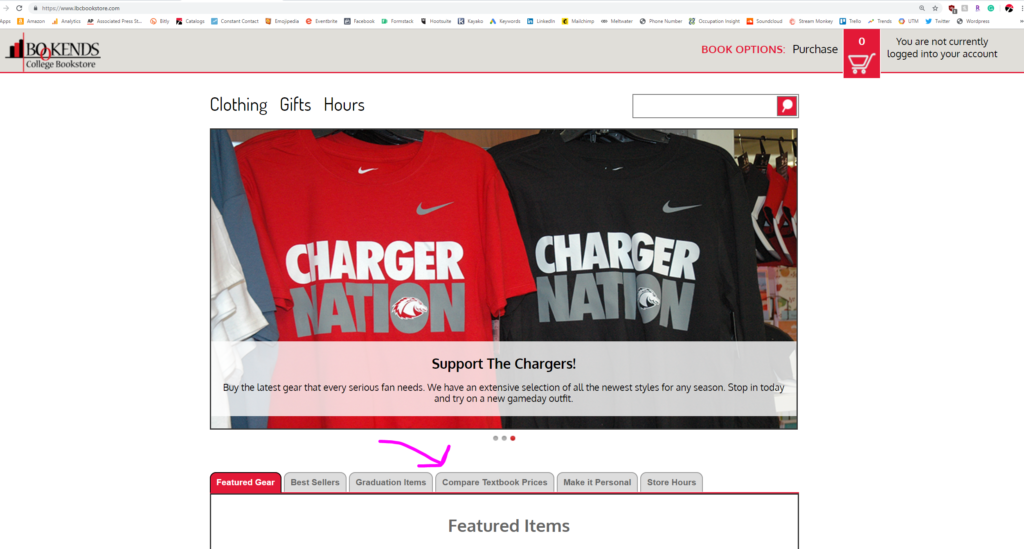 3. Click on the red button that says, "Start Comparison Shopping."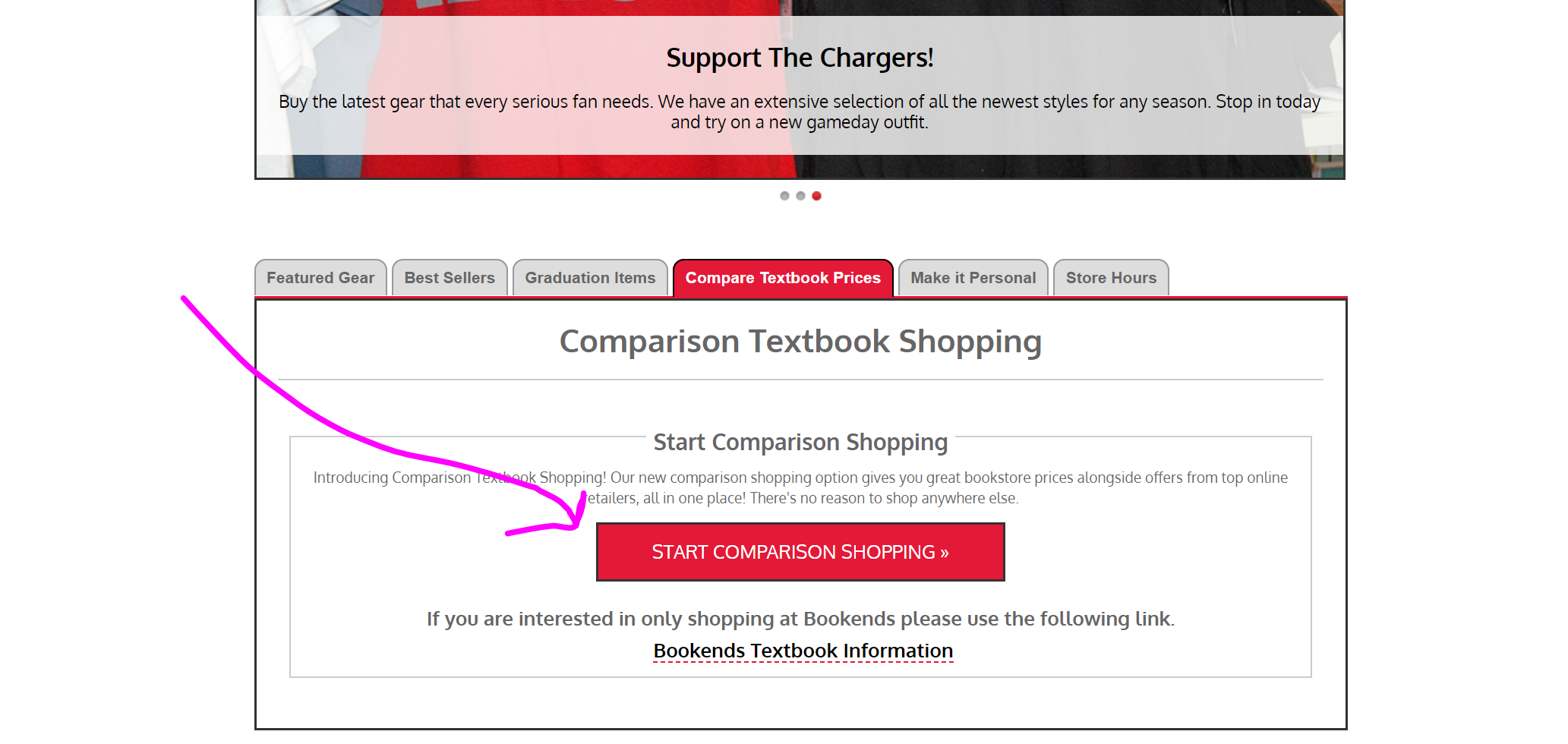 4.  Select the correct term, department, class and section from the drop-down menu. Add ALL of your courses at this step.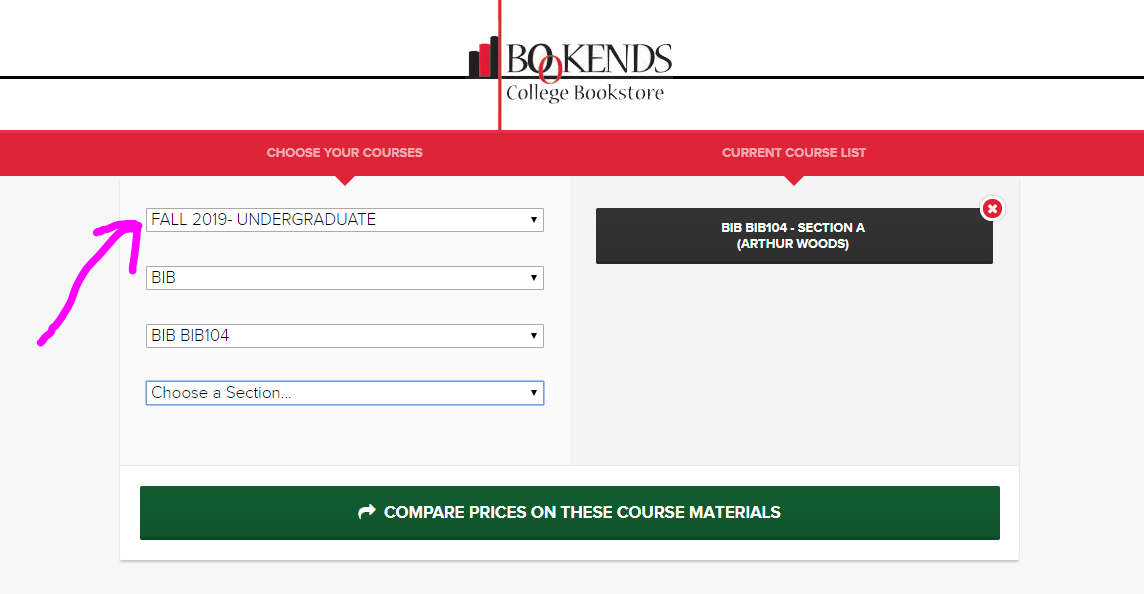 You'll need to check and see what classes you've registered for to make sure you're selecting the right information. Repeat this step for each class you need to find textbooks for. Double-check your information at this step, too! We have multiple sections of the same classes – meaning it's taught by different professors.
5.  Click "Compare Prices on These Course Materials" to view the textbooks required for your courses.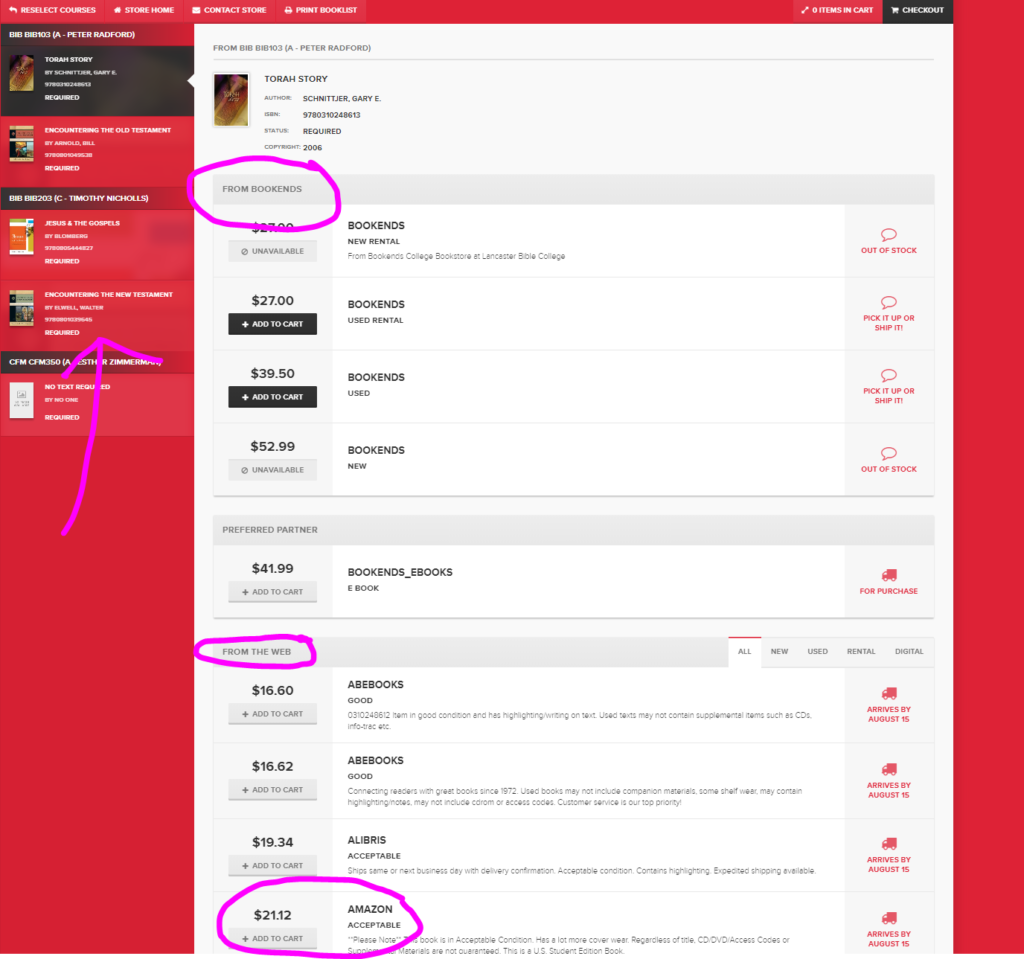 Still need help? Check out this video that walks you through the steps on mobile – please note the screen looks a bit different from the desktop version shown in the screen captures above:
You did it! Now you can see the full list of your required textbooks, and you can see how much they'll cost at other places like Amazon. Happy studying!