The Lancaster Bible College Dance Company will perform a short dance concert at 7 p.m. Dec 10 in Good Shepherd Chapel, located on LBC's Lancaster campus at 901 Eden Road. Tickets are free but should be reserved at lbc.edu/events.
For this performance, LBC students will dance contemporary, jazz and Ballet pieces by three professional choreographers: Emily Kline, Nicole Ridgway and Danika Steinmetz. Additionally, each choreographer's company—the EMME, Catalyst and Durang Dance companies, respectively—will guest perform a piece of their repertoire.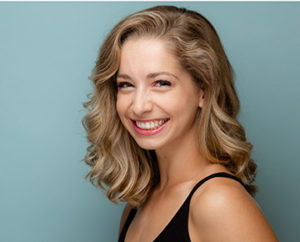 "The students have had a blast learning choreography from local professionals," said Steinmetz, LBC Dance Instructor. "Each rehearsal process was unique, and the students adapted beautifully to each different style while being coached on technique, developing artistry and musicality, while growing in confidence,"
Not only have the rehearsals been fun and challenging for the students, but these experiences in the arts have also brought students together in the LBC community.
"Having a dance performance ensemble, open to performance majors and non-performance majors alike, has brought together students from all over campus to connect, laugh, collaborate and make beautiful art together to the glory of God," Steinmetz added. "Students of different majors, who otherwise may never have met, became friends through this wonderful shared experience."