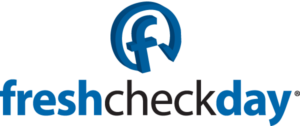 In an ever-changing and sometimes stress-filled culture, emotions like sadness, depression, anger, hopelessness and more can be common. Therefore, keeping one's mental health in check is paramount. On March 2, for the second consecutive year, Lancaster Bible College Health & Wellness will host Fresh Check Day on the college's Lancaster campus.
Initiated by the Jordan Porco Foundation, the nationwide Fresh Check Day focuses on promoting hope in young adults who struggle with mental health and suicidal thoughts by aiming to removing the stigma of mental health issues. The goal is that Fresh Check Day will bring campus communities together to "check-in" on one another.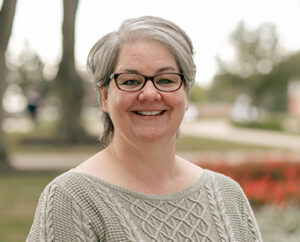 Tricia Schlegel, LBC's Director of Health & Wellness, spearheaded the college's inaugural Fresh Check Day in 2022. Although LBC had hosted an annual Wellness Fair for many years, Schlegel said, "We wanted to create a space where conversations about mental health would offer high student involvement, peer-to-peer messaging and ultimately portray the message of hope."
Over a dozen interactive booths featuring activities, knowledge-sharing, games, snacks, prizes and peer-led messages will be set up around Good Shepherd Chapel—all with the goal to encourage the student body and create awareness about mental health. To set the stage for the event, Jon Shacklett ('08 & '12), Assistant Professor in LBC's Counseling & Social Work Department, will provide the chapel address on March 1. He will speak on Hebrews 10:19-25.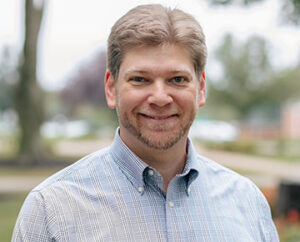 Shacklett, who graduated from LBC with both his bachelor's degree in Professional Counseling and his Master of Arts in Marriage & Family Counseling, is certified by the state of Pennsylvania as a Licensed Professional Counselor, Certified Advanced Alcohol & Drug Counselor and Approved Clinical Supervisor. In addition to teaching at his alma mater, he provides individual, couple and family therapy, specifically working in the areas of relational conflict resolution, substance related issues, addictions, anxiety and depression. He is also a member of Christian Association for Psychological Studies.
Besides several student groups that will host booths with activities, new for 2023 is the addition of a booth called "Rise Up" led by the Lancaster YWCA and Domestic Violence Services within the Community Action Partnership of Lancaster County, who will discuss mental health and the connection to violence. Likewise, current LBC Business Administration student and U.S. Navy veteran Shannon Sensenig ('26) will host the "At Ease" booth to provide education about veterans and mental health.
"Last year," Schlegel said, "85% of Lancaster Bible College students reported that they were more aware of the mental health services available to them, and 79% said they were more likely to ask for help. This year, we're excited to have some focus on groups who may have some special needs, such as our veterans and those affected by domestic violence and assault. Students feel empowered in their own wellness journeys, all while growing deeper in their relationship with Christ. Fresh Check Day reminds students that they aren't alone and that they are loved."
Schlegel added that several local businesses generously provided door prizes for throughout the day, including Taylor Chip Cookies, Lancaster Cupcake, Longwood Gardens, Sight & Sound Theatres, Cain's Lanes Bowling Center and Rocky Springs Entertainment Center.
Additional student-focused activities at LBC's Fresh Check Day on March 2 will include the following (with the name of the campus or local group hosting the booth in italics):
Nine Out of Ten
Empowers students to learn the warning signs, resources and action steps needed to help a friend in crisis so everyone can play a role in suicide prevention. Students pledge to be one of the Nine Out of Ten to help the one in 10 college students who contemplate suicide. C3 Counseling Services
100 Reasons/In it for Life
Encourages students to be "all in" for Fresh Check Day—invested and involved in the larger Jordan Porco Foundation community and with the mission of preventing suicide, promoting mental health and creating a message of hope for young adults. Students will write down reasons to stay alive, which will then be weaved together in an art piece to display the ways we are connected to each other. Peer Wellness Mentors
Uplift
Promotes self-care and wellness as important components of taking care of mental health and general well-being. Student Government Association
U-Belong
A new booth for 2023 to address mental health stigma and stereotypes toward students of color and bring awareness to the issues faced by nontraditional students. Minority Student Association
Boost
Students write their stressors on a board then break the board. Student Athlete Advisory Committee
Check In and Chill Out
Focuses on physical activity and "soul-stretching" and their benefits on overall health. Student Athlete Advisory Committee
Thrive
Emphasizes how realizing their strengths and embracing a positive attitude can better equip students to thrive in their environment, as well as how gratefulness can positively affect mental health. Ally Center
Water from the Well
Acknowledges that prayer and worship can be effective coping tools. Studies have shown that just 12 minutes of daily prayer changes the structure of the brain to make us more like Jesus. Community Prayer and Worship Committee
Paint Your Art Out
For many, art and creativity is therapeutic and beneficial to mental health, while also serving as a protective coping strategy. Resident Advisors
It Takes a Village
Helping others has a way of helping ourselves, too. Building social networks and a sense of connectedness, as well as getting involved in both school and community, can help protect against suicidal thoughts and behaviors. Finishers for Christ
YOUnique      
Students engage with positive messages and empowering words and Scripture that put the focus on our unique identity in Christ. LBC Social Work
God Is…
Explores the power of spiritual disciplines and the knowledge that having a strong faith and knowledge of who God is helps us in our struggles. Spiritual Life Council and Caregivers
Elephant in the Room
Encourages students to talk about the issues many face but that often go unaddressed, as stigma or misunderstanding can lead some to keep their feelings and experiences secret due to fear of being shamed or judged. Fighting for Freedom
K-PETS
Welcomes encouraging human-animal interaction from this local pet therapy organization that has visited campus many times. Keystone Pet Enhanced Therapy Services of Lititz, Pa.
According to FreshCheckDay.com, "What started as one Fresh Check Day in 2012 has grown to 1,038 Fresh Check Days at more than 175 colleges and universities in 42 states, impacting over 206,000 college students—and these numbers continue to grow!" Lancaster Bible College is honored to join these colleges as an environment that cares for the well-being of its students.
Check out photos from LBC's 2022 Fresh Check Day below: