Lancaster Bible College | Capital Seminary & Graduate School will welcome alumni, friends, students, parents and families for Homecoming & Family Weekend on Sept. 23-24 to celebrate memories, music, athletics—and much more!
The community is also invited to attend weekend festivities, many of which are free to visitors, at the college's Lancaster campus at 901 Eden Road.
"We are so excited for Homecoming & Family Weekend!" said Myranda Kemrer, LBC | Capital's Director of Alumni Relations and a 2018 graduate of the college. "It's like a big family reunion, where current students, alumni and friends of LBC get to come together and connect, simply because we want to build community. Though everyone's experience is different, we hope LBC Homecoming is a 'must attend' event for all our alumni, friends and the surrounding community."
The full schedule includes the following events; visit lbc.edu/homecoming for further details:
Friday, September 23
1 p.m.           Presidential Meet & Greet for Parents, Families & Friends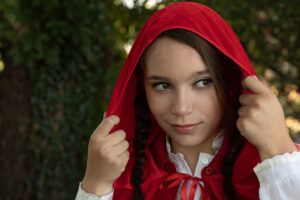 2 p.m.           Into the Woods$ | Good Shepherd Chapel (tickets at lbc.edu/events)
4 p.m.           Alumni Baseball Gathering | Baseball Field
4 p.m.           Parent Informational Panel | Good Shepherd Chapel
5 p.m.           LBC Athletics Hall of Honor Dinner (by invitation)
5 p.m.           LBC Student-Family Dinner | Olewine Dining Commons
6 p.m.           Professional Family Photos | Campus Fountain
6-10 p.m.      Food Trucks$—Dutch Country Pretzels and Skyline Cotton Candy
7 p.m.           Women's Volleyball vs. Valley Forge | Horst Athletic Center
7 p.m.           Student Flag Football Game | Donald H. Funk Field at Willis & Martha Herr Stadium
8 p.m.           Student-Family Evening Prayer Gathering | Teague Learning Commons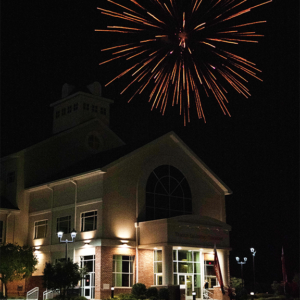 9 p.m.           Fireworks | Teague Learning Commons (community is invited; please bring lawn chairs or blankets)
Saturday, September 24
8 a.m.           Check-in Opens
8 a.m.           Lacrosse, Women's Soccer, Men's Volleyball, Women's Volleyball Alumni Athletic Gatherings
8:30 a.m.       Hitch Coffee Cart Opens$
9 a.m.           Alumni Reunion Breakfast for the Classes of 2017, 2012, 1997 and 1972 (registration required)
9 a.m.           Cross Country, Golf, Softball, Tennis, Track & Field Alumni Athletic Gatherings
9:15 a.m.       Men's Soccer Alumni Athletic Gathering
9:30 a.m.       Bookends Bookstore Opens | Lower Miller Hall (through 2:30 p.m.)
10 a.m.         Street Fair Opens (through 3 p.m.)—Bounce Houses, Axe Throwing, Student Organization Booths, Faculty Meet & Greet, WJTL Kids Cookie Break, Clown, Balloon Animals, Face Painting, Miniature Horse Rides, Music Fun Zone, Live Music and additional Food Trucks$—Lickity Split, Skyline Cotton Candy, Spanish Island and Tri-Country Barbecue.
10 a.m.         Women's Basketball Alumni Athletic Gathering
10:30 a.m.     Campus Tours
11 a.m.         Men's Basketball Alumni Athletic Gathering
11:30 a.m.     LBC Athletics Hall of Honor Introductions | Donald H. Funk Field at Willis & Martha Herr Stadium
11:55 a.m.     Alumni/Chorale National Anthem | Funk Field at Herr Stadium
Noon            Women's Soccer vs. St. Mary's (Md.) | Funk Field at Herr Stadium | Introduction of the Homecoming Court and Crowning of the 2022 Homecoming King and Queen at Halftime
2:30 p.m.      Men's Soccer vs. St. Mary's (Md.) | Funk Field at Herr Stadium
4:30 p.m.      Field Hockey Alumni Athletic Gathering
6 p.m.           Field Hockey vs. Southern Virginia | Funk Field at Herr Stadium
7 p.m.           Into the Woods$ | Good Shepherd Chapel (tickets at lbc.edu/events)
$Cost associated with this event