Lancaster Bible College | Capital Seminary & Graduate School will host a virtual open house on May 12, 2023, to introduce prospective online students to its global degrees—from undergraduate to graduate to seminary.
Participants can find out which online program is right for them, have their application and financial aid questions answered, interact with professors and learn about the online and hybrid class formats.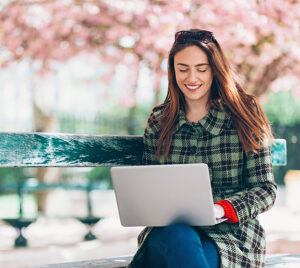 "We know that many busy, working adults of all ages and stages of life have aspirations to get a college degree," said LBC | Capital's Director of Global Recruiting & Admissions Edward Owens. "And many can thrive on a path to earning their degree completely online. From flexible online undergraduate adult education degrees to online masters and doctoral degrees where students learn and grow in their faith alongside their peers and professors, our online programs are biblically integrated and aligned with the Lancaster Bible College | Capital Seminary & Graduate School mission to 'educate Christian students to think and live a biblical worldview and to proclaim Christ by serving Him in the Church and society.'"
LBC | Capital offers online programs that are designed for busy people who are working, raising a family and serving. After graduation, students make impact in relevant fields such as Biblical Studies, Business, Christian Apologetics, Communication, Criminal Justice, Divinity, Education, Healthcare Management, Leadership, Marketing, Ministry Leadership, Political Science, Psychology, Social Work, Sport Management and more. See the full list of online programs at lbc.edu/online.
WHO: Anyone considering earning an online degree at LBC | Capital
WHAT: LBC | Global virtual open house
WHERE: Online via Zoom
WHEN: 4-5 p.m. ET Friday, May 12, 2023
WHY: To explore the online degree options through LBC | Capital
HOW: Register here.