After a day and a half of travel, our team safely arrived in Beruit Lebanon around 1:30 a.m. on Sunday. We slept for several hours and then began our day. Our gracious host, Serop, planned a day trip for us to hike the mountains and observe the majestic cedars of Lebanon. There are several million cedar trees in the country of Lebanon, and we visited a part of the country that contains many of the cedars. We learned that Lebanon is the location in which Solomon sent men to cut down and bring back the wood of the cedars to build the temple of God. Because of that, these cedars are called the "Tree of God." Cedar trees are enormous and some of them date up to three thousand years old. Psalms 92:13 says: "The righteous will flourish like a palm tree, they will grow like a cedar of Lebanon." As we viewed the huge cedars, this verse became real to each one of us.
Following our hike, we enjoyed a delicious, authentic Lebanese dinner. On Monday, we will begin serving vulnerable families in the community. Please pray for our team as we serve Jesus in Beruit.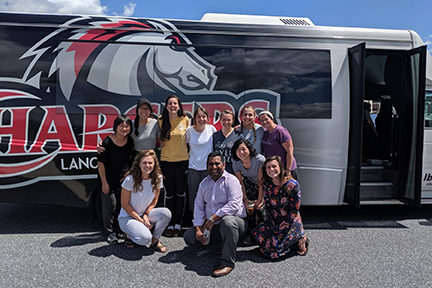 LBC Journey Teams travel to the furthest corners of the world to live out the Gospel message. The Lebanon Journey Team is partnering with a health care center in Beruit, Lebanon, to the local at-risk families and Syrian refugees. Follow along with students on the team as they share how God is at work!