Today is officially day three in Lebanon. It seems surreal to be in another part of the world. We have seen many beautiful parts of Lebanon including the Cedar trees and yesterday, the Mediterranean Sea. While it has been a privilege to see beautiful parts of the country, we have also seen the great needs of the refugees. It is both eye-opening and humbling.
Our day began at 7:30 a.m. with breakfast, morning devotions, and prayer. Today was the official kickoff for the summer program! Once we arrived at the center, we volunteered for different tasks. Myself along with Lucy, Mic, Deborah, and Cheyenne volunteered to help with face painting! The children and their families quickly arrived. Before we knew it, a swarm of children approached our tables for face painting! When asked what they would like painted, some of them whispered in their mom's ear. At times, the language barrier can be a bit challenging; however, there are always people there to translate. To me, there was something so special about physically holding the children's faces, holding them gently while painting rainbows, flowers, Superman, Spider-Man, etc. on their faces. With one young girl when I said "all done," the little corners of her mouth turned up and there was a sparkle in her eyes. Many of these children have been through tough situations beyond our understanding. While I was painting some of the children's faces, I was sharing Christ's love with them as I looked into their eyes and gently held them.
After our time serving today, we were able to take more time to rest. Serop and Praveen brought us lunch to the place where we are staying. After lunch, we worked together as a team in planning our Bible story lessons for tomorrow (stay tuned for the next blog)! We each were able to contribute the unique ways God made each of us as we planned together. We also shared much laughter. Later on this evening, we ate together as a team along with Serop and his beautiful family. Please continue to pray for good health. Pray that as a body of Christ, we would put on love and humility tomorrow as we teach the Bible story we have prepared. Pray that little seeds would be planted in the lives of these beautiful and loved children.
Thank you for praying for us and with us for this opportunity to serve.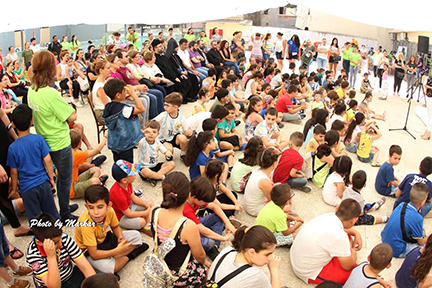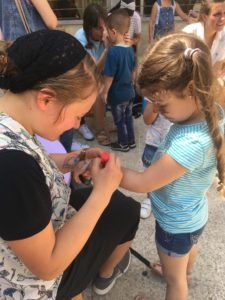 LBC Journey Teams travel to the furthest corners of the world to live out the Gospel message. The Lebanon Journey Team is partnering with a health care center in Beruit, Lebanon, to the local at-risk families and Syrian refugees. Follow along with students on the team as they share how God is at work!