Looking for the textbooks you need for your upcoming semester at Lancaster Bible College | Capital Seminary & Graduate School? The college bookstore, Bookends, has a new and improved site that makes finding and ordering textbooks even easier.
Payment for textbooks may be made by credit card or student account. Plus, Bookends is offering two convenient ways to get your books: 1) Free shipping over $15, or 2) Pickup on the Lancaster campus of LBC | Capital. Orders for on-campus students will be delivered directly to dorm rooms, while commuter orders will be available for pickup at The Stop.
Bookends hours will also look a bit different for the fall 2020 semester. The bookstore is open for walk-in customers now through Aug. 25 and from Sept. 7 through the end of the semester. Bookstore hours during this time are 10 a.m. to 4 p.m. Monday-Friday and 10 a.m. to 2 p.m. Saturday.
From Aug. 26 to Sept. 6, Bookends will be closed for walk-in customers; orders must be placed online and picked up at The Stop 12 to 24 hours later. During this closed-to-walk-ins period, apparel and gifts may be purchased online and shipped free (over $15), and a limited number of items will be available for purchase on the sidewalk outside Lower Miller Hall.
Here are the easy-to-follow steps to order textbooks online:
1. Visit lbcbookstore.com, the website for the LBC | Capital bookstore, Bookends.
---
2. Click the Textbooks tab in the red bar, then choose "Order Textbooks."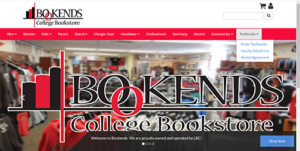 ---
3. Select your Term and Location, such as LBC UNDERGRAD FALL 20, AED PHIL FALL 20 or DC GRAD FALL 20.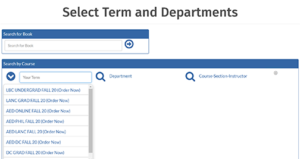 ---
4. Select the Department, such as Communication, Business or Music.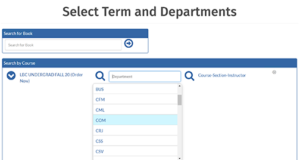 ---
5. Choose your correct Section and Instructor.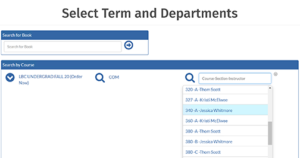 ---
6. Continue this process for each course until all are listed.

---
7. Click "View Your Materials."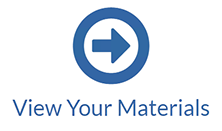 ---
8. Then view the list and directly order through the bookstore by clicking "Add to Cart" or even compare prices if available.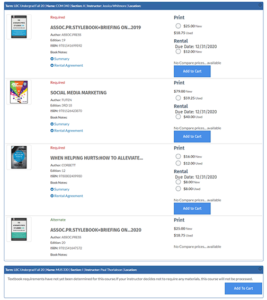 You did it! Now you can see the full list of your required textbooks and order them all in one easy process. Have a great semester!