Lancaster Bible College | Capital Seminary & Graduate School will welcome prospective undergraduate and Seminary & Graduate School students for three separate open house events this spring.
Philadelphia Open House | April 16
First, LBC | Capital – Philadelphia will host a virtual open house and information session at 10 a.m. Saturday, April 16. This Zoom event will enable potential students to learn about the degrees and programs available at the Philadelphia site:
In Class
Biblical Studies
Business Administration
Community Transformation & Social Engagement
General Studies
Human Services
Online (some courses can be taken in class)
Accounting
Communication
Criminal Justice
Healthcare Management
Marketing
Ministry Leadership
Sport Management
Students attending the virtual open house can also learn about the possibility of an automatic $1,000 scholarship. (Engage with LBC | Capital – Philadelphia staff for details.)
Associate degrees in Biblical Studies and Business Administration, as well as a Concentrated Bible Course Certificate program, are also available at the LBC | Capital – Philadelphia location.
Amira Williams ('21), a Biblical Studies major at LBC | Capital – Philadelphia, said she gained a multitude of lifelong, meaningful relationships with fellow believers while working toward her degree at LBC | Capital.
"(I also received) a much better grasp of God's purpose for my life: invaluable ministry experiences through worship as a member of Student Council, campus Chapel Ministry and the amazing Ally Center; real world studies of how to uphold my faith within my new profession; and, most of all, a year and a half of cherished memories in a Christ-centered learning environment—all of which I don't think would have been adequately supplied if I would have attended any other college or university," Amira said. "There's something about LBC."
   Learn more and register for the April 16 Philadelphia at lbc.edu/meet-us/.

Lancaster Open House | April 22
Geared toward high school students and their families, LBC will host an on-campus open house on Friday, April 22, on the Lancaster campus. The in-person event from 8:45 a.m. to 2 p.m. will include tours of the Lancaster campus at 901 Eden Road, interactions with faculty and current students, lunch in Olewine Dining Commons, visits to classrooms and athletics facilities and more.
"We are so excited to welcome prospective students to campus again this spring," said Jared Yoder, Director of Admissions. "Visiting campus is such an important way to get to know the personality and culture of a college, so we are grateful that students interested in LBC will have the opportunity to interact with our staff, faculty and student body. We are blessed to be able to engage in face-to-face learning during the 2021-22 academic year, and our hope is that many of our future students will get to see the 'life-on-life' aspect that occurs on our campus firsthand."
   Register for the April 22 Lancaster on-campus open house at lbc.edu/openhouse/.
Washington, D.C. Open House | May 4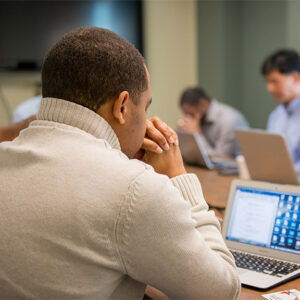 Lastly, on Wednesday, May 4, LBC | Capital – Washington, D.C., will welcome students to a 60-minute virtual open house, where they can learn about both Adult Education and Seminary & Graduate School degrees available. The 11:30 a.m. event will help students learn how they can get the degree they've always wanted as well as discover how the classroom experience at LBC | Capital uniquely merges academic and spiritual growth.
Programs available at the Washington, D.C., location of LBC | Capital include the following:
Adult Education Undergraduate
Biblical Studies (associate or bachelor's)
Business Administration
General Studies
Concentrated Bible Course Certificate
Seminary & Graduate School
Master of Divinity (MDiv)
Biblical Studies (MABS)
Master of Ministry (MAM)
Christian Care (MACC)
Clinical Mental Health Counseling (MACMHC)
Doctoral: Biblical Studies (PhD)
Marteal Pitts ('14), Manager of Advising & Retention at LBC | Capital – Washington, D.C., has extensive experience both as a student and in advising and working with other adult students. She is uniquely sensitive to the challenges adult learners face: "Adult students need as much care as young students … the difference being they've already shaped a lifestyle. It's constantly a balancing act."
In her role, Marteal ministers to students with love. "I am a counselor, a cheerleader, an advocate fighting for their rights," she says. "My students call me all the time. They call me when they're celebrating … [I'm] a friend helping them along the journey."
   Register for the May 4 Washington, D.C., open house at lbc.edu/meet-us/.