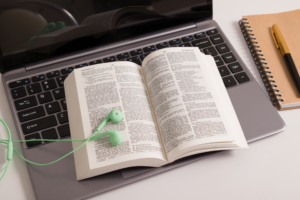 Join Lancaster Bible College | Capital Seminary & Graduate School for two weeks of live, program-specific virtual events beginning Thursday, June 16, and continuing through Thursday, June 30.
Don't miss the opportunity to personally meet program directors, explore our programs, find which path will best prepare you to fully live your calling, and consider starting classes on Aug. 29.
Plus, the virtual open houses highlight several new online programs enrolling for the first time in the fall of 2022, including LBC | Capital's first MBA, a master's degree in Strategic Communication Leadership, a Doctor of Education degree and more.
Each event will be held at noon (EST) and is designed specifically for professionals considering earning their next degree. See the entire lineup and register at lbc.edu/meet-us.
June 16
Doctor of Ministry
June 20
Master of Social Work
June 21
Master of Divinity
June 22
Clinical Mental Health Counseling (based in Washington, D.C.)
Counseling Masters Programs (based in Lancaster, Pa.)
Addiction Counseling
Clinical Mental Health Counseling
Marriage, Couple & Family Counseling
Professional School Counseling
June 23
PhD in Biblical Studies
Education Programs:
Curriculum & Instruction NEW Fall 2022
Early Childhood Education
Educational Leadership (EdD) NEW Fall 2022
English as a Second Language
Health & Physical Education NEW Fall 2022
Special Education
Post-Baccalaureate Teacher Certification Programs NEW Fall 2022
June 24
Master of Arts in Biblical Studies
Master of Arts in Christian Care
June 28
PhD in Leadership
June 29
Strategic Communication Leadership NEW Fall 2022
June 30
Business Administration: Nonprofit Management (MBA) NEW Fall 2022
Nonprofit Management (MS) NEW Fall 2022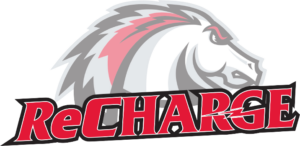 Plus, there's good news for alumni of LBC | Capital who are looking to 'ReCharge' their education. The new $1,000-per-year ReCharge Alumni Scholarship for all LBC | Capital alumni, regardless of when they graduated, will put graduates on a path to an online master's or doctoral degree through the college's Seminary & Graduate School. Alumni can ReCharge their careers with new online and hybrid masters and doctorates degrees, including the college's first MBA, as well as degrees in Strategic Communication, Ministry, Divinity, Counseling, Leadership, Biblical Studies, Education, Sport Management and more. Be sure to check out the virtual open houses for these programs to learn more.
Those interested, both alumni and non-alumni, can customize their experience and attend as many events as they'd like. We hope to see you soon!