Each year, Lancaster Bible College | Capital Seminary & Graduate School is pleased to honor a past graduate as the "Alumnus of the Year."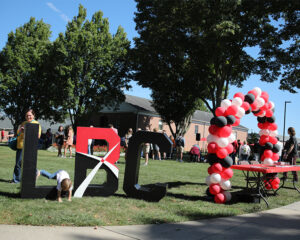 The criteria for the Alumnus of the Year award are:
Graduated more than 15 years ago.
Demonstrated significant, outstanding contribution to his or her profession and/or vocation.
Exhibited significant concern for the development of Lancaster Bible College.
An evident pursuit of Christ-centered thinking and daily lifestyle.
An evident dedication to developing the mind of Christ in others.
Besides Alumnus of the Year, LBC | Capital accepts alumni nominations for two additional awards. The Young Alumni Achievement Award honors a recent graduate, within 15 years, who has demonstrated exceptional ability and made significant strides in his or her chosen profession and/or whose extraordinary accomplishments have brought honor to the college and the Lord.
The Alumni Lifetime Achievement Award honors a graduate who has lived out the mission of LBC consistently over his or her lifetime—steadfast and faithful in the service of proclaiming Christ in the Church and society. These awards will be evaluated annually along with the Alumnus of the Year Award but only awarded as nominations allow.
Nominations for these three awards will be received between October and May each year, with 2023 nominations due May 15 to the LBC Alumni Office at this online form. Plans are to announce this year's award recipients during the week leading up to Homecoming & Family Weekend, set for Sept. 29-30, 2023. This year also marks the special observance of the college's 90th anniversary.