Lancaster Bible College | Capital Seminary & Graduate School will celebrate a mid-year graduation ceremony on Dec. 17 in Good Shepherd Chapel to mark the accomplishments of 171 graduates.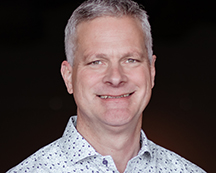 Lee Wiggins, Lead Pastor of Calvary Fellowship Downingtown, will serve as the Commencement speaker. Wiggins is known as the church-equivalent of an entrepreneur, but his main passion is to preach the Bible. After earning his MDiv from Western Seminary in Portland, Oregon, Wiggins' 30-plus years in ministry has been marked by growth. He and his wife, Anne, are often found spending much of their free time at church because, to them, ministry is both a job and a hobby. One of their sons, Matthew Wiggins ('21), is an LBC | Capital Criminal Justice graduate.
Leading up to Friday's ceremony will be a Thursday evening awards ceremony and departmental dessert reception for graduates and their families. On Friday morning, President Thomas L.  and Shannan Kiedis will also welcome graduates and families to a celebration brunch.
In all, 119 students earned bachelors degrees, 24 received masters degrees, 18 earned associate degrees, nine will take part in a doctoral hooding ceremony to mark the completion of their PhD degrees, and one graduate earned a certificate.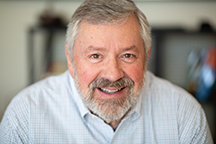 Dr. James R. Ayers ('80) will also be honored with the distinction of Faculty Emeritus. After serving 20 years as the Director of LBC | Capital's Pastoral Studies program and Chair of the Church & Ministry Leadership (CML) Department, Ayers now serves as a mentoring professor, director of all academic TraveLearn tours and study abroad opportunities and adjunct professor at Capital Seminary.
During his time at LBC | Capital, "Doc" Ayers played an integral part in developing the CML Department, which included hiring the first female faculty member, pioneered the development of conference course electives, initiated team-teaching and introduced mandatory internships and practicums into the curriculum. He has taught at every academic level at LBC | Capital: undergraduate, master's and doctoral.
In addition to teaching and serving as a pastor, Ayers has led 14 academic study tours to Israel, Turkey and Greece. He frequently speaks at conferences and churches and continually serves churches through pulpit ministry. Most recently, he created a website called ChurchWorks at jamesayers.org, which was designed for crafting new tools for personal soul care and corporate church health.
Dr. James Culbertson ('87, '14 & '21), who earns his PhD in Leadership this December, refers to himself as "an LBCer for 38 years."
"I am a triple grad of Lancaster Bible College, having earned my bachelor's in 1987, then I graduated with a MAM in Leadership in 2014 and finally this PhD in 2021," he said. "I met my precious bride, Wendy-Jo Cram, at LBC as our last names made us a part of the same prayer group for the Day of Prayer each semester. Since 1987, I have been a pastor, a church planter and church-planting trainer, recruiter and coach."
Heather (Hoppe '21) Bonczek is another graduate who will celebrate graduation on Dec. 17. "My journey at LBC was truly LBC's focus, as I was poured into as an individual, from staff and professors alike," the education major said. "I am a changed person from Convocation 2017 to Commencement 2021: more confident, more knowledgeable, more 'grown in grace.' All because I serve a Savior who redeems and provides; I am truly grateful that my journey led me to LBC."