For those looking to enjoy a night of opera, Metropolitan Opera star Eric Owens will perform Oct. 27 at The Trust Preforming Arts Center, 37 N. Market St. in Lancaster. Tickets for the 7:30 p.m. "Curtis on Tour performance" are available at lancastertrust.com.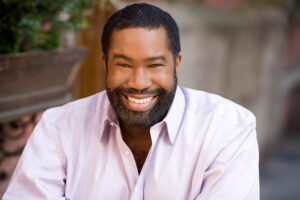 Owens and singers from the Curtis Opera Theatre will perform Johannes Brahms' "Neue Liebeslieder, Op. 65" as well as selections from Franz Schubert, Leonard Bernstein, Rodgers & Hammerstein and Georges Bizet. Owens, a renowned bass-baritone, has a unique reputation as an esteemed interpreter of classic works and a champion of new music. Equally at home in orchestral, recital and operatic repertoire, he brings his powerful poise, expansive voice and instinctive acting faculties to stages around the world in the 25 years since his graduation from the Curtis Institute of Music.
The evening at The Trust will also feature Sarah Fleiss, soprano; Lucy Baker, mezzo-soprano; Joseph Tancredi, tenor; Miloš Repický, piano; and Ting Ting Wong, piano. Curtis on Tour is the Nina von Maltzahn Global Touring Initiative of the Curtis Institute of Music.
At the Metropolitan Opera, Owens has appeared in leading roles in Kaija Saariaho's "L'amour de Loin," Dvorák's "Rusalka," Mozart's "Idomeneo," Strauss's "Elektra," John Adams's "Doctor Atomic" and Gershwin's "Porgy and Bess." He appears regularly in leading roles at Chicago Lyric Opera, LA Opera, San Francisco Opera, Houston Grand Opera, Washington National Opera and the Glimmerglass Festival, where he is artistic advisor.
Owens has also appeared in concert with most of the leading U.S. orchestras. His international credits include the Royal Opera House, Covent Garden, English National Opera, Berlin Philharmonic, Bavarian Radio Symphony Orchestra, Toronto Symphony, Canadian Opera Company, Swedish Radio and New Zealand symphony orchestras, and the Verbier Festival.
A native of Philadelphia, Owens began his musical training as a pianist at the age of 6, followed by formal oboe study at age 11. He holds a bachelor's degree in voice from Temple University and a master's degree in opera from the Curtis Institute of Music, where he joined the faculty in 2019 and currently serves on the board of trustees.
The Curtis Institute of Music educates and trains exceptionally gifted young musicians to engage a local and global community through the highest level of artistry. For nearly a century Curtis has provided each member of its small student body with an unparalleled education alongside musical peers, distinguished by a "learn by doing" philosophy and personalized attention from a faculty that includes a high proportion of actively performing musicians. To ensure that admissions are based solely on artistic promise, Curtis makes an investment in each admitted student so that no tuition is charged for their studies.
Curtis students hone their craft through more than 200 orchestra, opera, and solo and chamber music offerings each year and programs that bring arts access and education to the community. This real-world training allows these extraordinary young musicians to join the front rank of performers, composers, conductors, and musical leaders, making a profound impact on music onstage and in their communities.
Grounded in the school's "learn by doing" philosophy, Curtis on Tour features extraordinary emerging artists alongside celebrated alumni and faculty. In addition to performances, musicians offer master classes, educational programs, and community engagement activities while on tour. Curtis on Tour also manages solo engagements for Curtis artists with professional orchestras and presenters. Since the program was established in 2008, Curtis on Tour ensembles have performed more than 375 concerts in over 100 cities in Europe, Asia, and the Americas.
The Trust Performing Arts Center is an architecturally stunning venue for music, theatre, dance, lectures and community events in the heart of Lancaster's downtown arts district. In 1912, the Lancaster Trust Company completed construction on its new headquarters—a Beaux-Arts masterpiece from the imagination of Lancaster's leading architect, C. Emlen Urban. A century later, Mr. Urban's architectural treasure has been re-imagined by Lancaster Bible College as The Trust Performing Arts Center. The Trust has a mission to honor God by encouraging excellence in the work of student and professional artists and by enriching the community through inspiring, challenging and redemptive experiences.