It's that time again! For s'mores, sweaters and pumpkin spice? Well … yes. But autumn also means that Extraordinary Give, Lancaster's largest day of online giving, is right around the corner. Extra Give is celebrating its 10th anniversary in 2021, and the annual fundraising event is a time when thousands of generous donors around the county, across the state and beyond can make a difference by giving to their favorite nonprofits.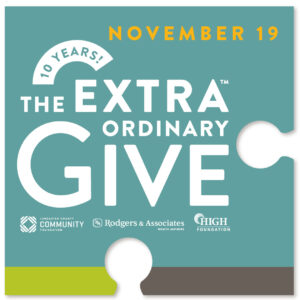 Extra Give 2021—set for Friday, Nov. 19—is a chance to help organizations continue their amazing service, fulfill their missions and realize their visions.
Lancaster Bible College | Capital Seminary & Graduate School will again be a part of Extra Give and hopes the college community will commit to being a "piece of the LBC | Capital puzzle," which is this year's LBC Extra Give theme.
"We are truly excited for the 2021 Extraordinary Give," said LBC | Capital Extra Give organizer Zach Freeman. "This is a day that not only brings our campus, friends, alumni and donors together, but all of Lancaster County. We are truly blessed to call Lancaster home, and this day is a tremendous reminder of the special place we live.
"The Community Scholarship Fund is an important piece of the puzzle for our students to be able to afford their education," Freeman continued, "and we look forward to seeing how our donors, friends, families and community members come together to continue to enrich the lives of our students by giving on Nov. 19."
In 2020, over $200,000—100% of last year's fundraising goal—was donated to LBC | Capital's Community Scholarship Fund, which helps students follow God's calling for their lives and empowers them to receive a life-changing education at LBC. The 2021 Extra Give goal is $205,000, or about 10% of the overall annual giving goal of the Community Scholarship Fund. Plus, 100% of donations to LBC | Capital during Extra Give go directly toward student scholarships.
These scholarships help students such as Alaysha, Adam and Grace—and many more like them.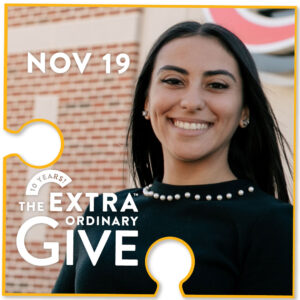 Alaysha Iwais ('24) is a Sport Management major who hopes to work as a sideline reporter. She says the best thing about LBC | Capital is "being a part of a community who genuinely loves one another and cares for each other." As a basketball player for the Chargers, she added that another favorite aspect is "playing for a great coach who looks after her players and makes them better on and off of the court."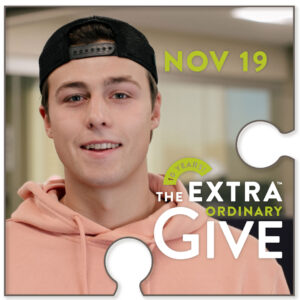 Adam Stoltzfus ('23) is a Business Administration major who is working toward a career as a financial planner. Also a member of the men's basketball team, Adam will forever remember the "great people I was able to meet" at LBC | Capital.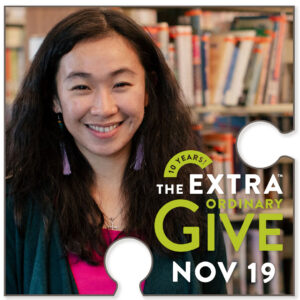 Grace Law Shi En ('22), an Early Childhood Education major from Malaysia, hopes to work with kids with special needs after she graduates. The 2021 LBC Homecoming Queen says the best thing about LBC | Capital is "the Christ-centered learning community."
This year, the Student Center on LBC's Lancaster campus will serve as "Extra Give Central," where students will serve as phone callers and garner excitement among their peers, faculty and staff throughout the day. The Extra Give team will also hang a giant 205-piece jigsaw puzzle, with each piece representing $1,000 of the $205,000 goal. As the fundraising goal nears, more pieces will be added to the puzzle.
Since 2012, the Lancaster County Community Foundation has spearheaded the annual November observance, and this year, hundreds of organizations are already signed up to participate in the one-day event that starts and ends at midnight. Anyone can donate to participating organizations—including, of course, LBC | Capital—by giving through the Extraordinary Give website at extragive.org or at LBC's Extra Give webpage: lbc.edu/extragive.
To make the giving process even more exciting, gifts can be stretched and multiplied via matching grants and bonuses throughout the day. For example, extra $500 "Golden Ticket Prizes" will be awarded to Extra Give participants nearly every hour!