The topic of healthcare has been front and center for the past several years—as part of political discussions, in professional circles and even around water coolers and dinner tables.
Lancaster Bible College | Capital Seminary & Graduate School puts its students at the center of these conversations with the Healthcare Management program. LBC | Capital added Healthcare Management to its program offerings in 2019, and since then, the program is becoming more popular among students. Healthcare Management is available as an on-campus experience for traditional undergraduate students as well as an online program for adult education students (bachelor's or associate degree available).
Healthcare Management is a well-rounded program covering areas of health sciences, management, professionalism, ethics, policy and community health. Healthcare Management graduates will be prepared to pursue career opportunities in hospitals, clinics, community health organizations and government agencies, as well as pharmaceutical and insurance companies. In the Healthcare Management program, students learn about the many facets of healthcare and prepare for a career in this exciting environment. LBC | Capital's undergraduate degree in Healthcare Management also prepares students for clinical training or graduate studies.
Three faculty members at LBC | Capital work closely with Healthcare Management students.
Shirley Herr, RN, MSN, has a bachelor's and master's degree in nursing and certificates for excellence in maternal/child health, medical/surgical nursing and critical care nursing. She has served as a nurse clinical instructor, psychiatric charge nurse, community health care nurse and maternity nurse.
Lavonne Johnston, MHS, PA-C, is a master's degree-level physician assistant who has worked in many areas of clinical medicine, including children's bone marrow transplant, occupational health, urgent care medicine and, most recently, gastroenterology. She has also worked in the healthcare management arena of research and development, as she consulted as a research assistant for a new medical device development, writing protocols and journal articles and attending to patients and their data in this research. She and her husband are active in medical missions in Albania.
Gene Newswanger, RPh, MBA, has an educational background in pharmacy and management. He began his career in the pharmaceutical industry, providing data management support services for pharmaceutical sales representatives. He has served as a pharmacist, pharmacy manager, district liaison, supervisor of field operations and pharmacy staffing specialist. In addition to his healthcare roles, he develops and teaches healthcare management, business and pharmacy technician training courses for several colleges.
LBC | Capital asked each of these professors about the career opportunities available in the field of Healthcare Management. Here are their responses: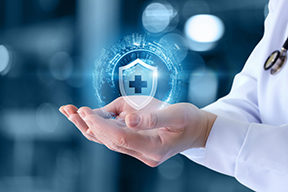 Shirley Herr: At LBC, we train our students to think and live a biblical worldview and to proclaim Christ by serving Him in the Church and society. A distinct part of serving Jesus in society is following His incredible example of caring for the healthcare needs of others.
There are many challenges in the current healthcare system, which include the ever-increasing health acuity of clients, as well as financial, technological and logistical difficulties of providing high-quality healthcare to a growing and diverse population. The present worldwide healthcare difficulties necessitate creative solutions. The modern healthcare system is moving toward more outpatient clinics and services. This trend opens a host of new career opportunities for students with an LBC Healthcare Management degree!
An LBC Healthcare Management degree equips and prepares students to manage the healthcare needs of clients not only in the United States but also around the world! In addition to currently working in various up-to-date healthcare facilities in the Lancaster area, including a rehab hospital, a long-term care facility and a family clinic setting, I have also served in medical missions in Costa Rica, Honduras, Dominican Republic and recently in the Appalachia mountains in Tennessee. Through my varied experiences in meeting the challenging healthcare needs of diverse populations, it has opened the doors for sharing my faith in Jesus Christ with numerous people.
Overall, obtaining a Healthcare Management at LBC equips and prepares students to follow in the dusty footprints of Jesus Christ through meeting the healthcare needs of people locally and globally!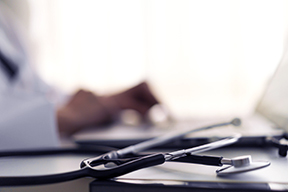 Lavonne Johnston: The Healthcare Management program at LBC | Capital prepares students for many kinds of career positions in this vast and ever-growing field where healthcare managers provide the backbone support for patient care in all kinds of ways.
Sectors that require healthcare managers include healthcare delivery organizations where patients are cared for, such as hospitals, long-term care facilities, physician practices, physical therapy centers and dental offices. In these, managers administer and direct all kinds of tasks from billing and managing the budget, overseeing the requirements for safety and quality of the healthcare being given, attending to health insurance issues of the patients, ensuring their organization is being paid appropriately, scheduling and organizing staff and facility use and hiring and overseeing employees. Higher-level managers act as figureheads, negotiators and entrepreneurs to monitor and cast vision regarding the overall direction of these facilities.
Other organizations that need healthcare managers are direct support organizations, or those that support the patient care facilities such as health insurance, health information technology, biotechnology firms and pharmaceutical manufacturing and sales. Though these managers often work in businesses that do not give patient care, they must understand the healthcare arena to provide proper support in their businesses. As examples, healthcare insurance company agents and managers must understand the various nuances of diseases, medications or diagnostic tests for their clients to properly sell and manage such insurance. They must be able to converse appropriately with billers and coders as well as healthcare providers working in this complex arena. A pharmaceutical representative who is attempting to sell a new medication to a hospital must be completely educated in all the ways this medication is to be used, how it works on each body system, its side effects, the research studies that revealed its value, etc. A person who oversees implementing and managing a new health information technology (IT) system must understand both the technical aspects of IT and the nuances of the healthcare where that that system will be used.
Finally, there are indirect support organizations that even more indirectly support patient care that also needs healthcare managers, such as research and development firms, government and other regulatory agencies, medical and allied health universities and educational programs, along with the many healthcare associations. All these organizations need managers to oversee the various financial and business details that any business needs, but there is an added requirement of being well versed in the "end-product" of their businesses—good healthcare for patients that is ultimately being served in these businesses.
Because healthcare managers need understanding in both the clinical or patient care side AND the business side of healthcare, at LBC | Capital we start the Healthcare Management students with a broad-stroke approach to understanding the human body and its disease states, the types of diagnostic and treatment strategies in medicine and the need for compassion and professional leadership in this type of career, along with teaching a basic foundation in healthcare management's intersection with patient care.
I am privileged to teach this foundational course, Introduction to Health Science, and I to try to invest in helping the students see that any career in healthcare is a ministry. From the ones who physically touch the patient every day to those who help discover and sell new technology to make patient care less expensive, we can serve God as we attempt to alleviate suffering in the world. I believe God is with us in this endeavor, and it is a ministry I have seen draw many to Him as we practice it with compassion and His love.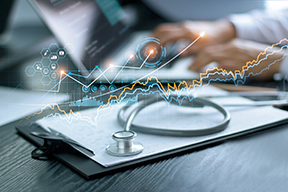 Gene Newswanger: Career opportunities in healthcare are varied and ever-changing. Opportunities abound in hospital or clinic administration, healthcare services management, health information services, human resource management, the pharmaceutical industry and public health. So whether you desire to serve in a leadership or management role, meet critical healthcare needs, promote wellness, influence policy or reach underserved communities, the world of healthcare needs you!
As a healthcare manager I have had the privilege of participating in a variety of health care and health education settings. I endeavor to exhibit "servant leadership" with both my "internal customers" (those within the organization that provide the healthcare service) and "external customers" (the patients and students who rely on those services). I regularly utilize knowledge and experience in the areas of technical and analytical skills, interpersonal and communication skills and management and leadership skills. I have been privileged to share my God-given gifts and abilities through this dynamic profession.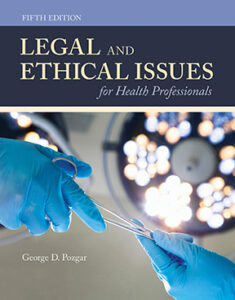 As an interesting side note, Healthcare Management students utilize a textbook written by college Corporation Member and alumnus George Pozgar ('64). His book, "Legal and Ethical Issues for Health Professionals," is a guide to legal and ethical dilemmas facing healthcare professionals in real world. Through case studies, the text helps students understand issues they will face on the job and the implications in the legal arena, as they gain a practical perspective and develop critical thinking skills.