Lancaster Bible College | Capital Seminary & Graduate School will host multiple Commencement ceremonies this spring to honor hundreds of graduates for their achievements during a challenging year.
"We're looking forward to celebrating our graduates and all they have accomplished," said LBC | Capital President Dr. Thomas L. Kiedis. "We celebrate the friendships that have been formed, skills that have been developed and life transformation that has occurred. We celebrate God's faithful work in our students' lives, equipping them for good works and conforming them to the image of His Son. Knowing that God truly is the same yesterday, today and forever, we send them on the next phase of their journey with Christ in full confidence."
On May 7, LBC | Capital will host three separate ceremonies for graduates of the Lancaster campus in Good Shepherd Chapel. In total, 335 students in Lancaster and online met the requirements for graduation in December 2020 and May 2021.
10:30 a.m.—Traditional undergraduate students who majored in the Arts & Sciences, Bible & Theology, Business, Communication & Media Arts and Music, Worship & Performing Arts departments.
1:30 p.m.—Traditional undergraduate students who majored in the Church & Ministry Leadership, Counseling & Social Work, Education and Health & Physical Education departments. Graduate students in the Counseling & Social Work and Education departments will also be honored at this ceremony.
4:30 p.m.—Adult education students from the Lancaster campus and online, along with graduate school, seminary and doctoral students.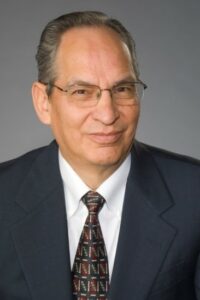 For the Lancaster graduation on May 7, Art Hurtado will serve as the Commencement speaker for all three ceremonies. Hurtado was born to missionary parents in Taos, New Mexico; his father was a Bolivian immigrant and his mother was of Swedish descent. In 2017, he earned his Master of Arts in Biblical Studies from LBC | Capital, where he is currently a Ph.D. candidate in Biblical Studies. He also holds a Bachelor of Science degree in chemistry from Missouri State University (MSU) and a Master of Electrical Engineering from New Mexico State University (NMSU).
In 1969, Hurtado was commissioned as a U.S. Army infantry officer and served in Vietnam. Throughout his career, he commanded at both the tactical and strategic levels in the fields of intelligence and research and development. Hurtado is a graduate of the Army's Command and General Staff College and a graduate and Fellow of the National War College. He speaks Spanish, German, French and some Portuguese and Russian.
Following his military career, Hurtado transitioned to industry in 1994, eventually co-founding a high-tech company that was successfully sold in 2012. He and his wife, Dianna, formed the Arthur D. and Dianna L. Hurtado Foundation, dedicated to supporting seminaries in Latin America through course development, teaching and the translation of theological books into Spanish and Portuguese. Hurtado was instrumental in the formation of a partnership between LBC | Capital and Faculdade Teológica Sul Americana (FTSA), a seminary in Brazil. The partnership will enable master's students at FTSA to embark on Ph.D. studies through LBC | Capital.
Hurtado's medals and honors include the Purple Heart, Bronze Star, Meritorious Service Medal, Legion of Merit, National Intelligence Achievement Medal and the Superior Defense Service Medal. He serves on the NMSU College of Engineering Dean's Advisory Council and the Electrical and Computer Engineering Academy. He is a former member of the Board of Visitors of Virginia Commonwealth University and former president of the VCU College of Engineering Foundation. Hurtado is also an Emeritus Trustee of the Army's Command and General Staff College Foundation. In 2011, he received the honor of Outstanding Alumni at MSU, where he serves on the Chemistry Advisory Board and as a member of the University Foundation Board of Trustees. In 2013, he was named Outstanding Alumnus and Ingeniero Eminente for the College of Engineering at NMSU. He holds several patents in communications technology.
During his college years, Hurtado pastored a church and continues to teach and preach at home and abroad. Art and Dianna reside in Plano, Texas, and when not traveling with the Foundation, they spend time with their daughter and grandson in the mountains of Taos.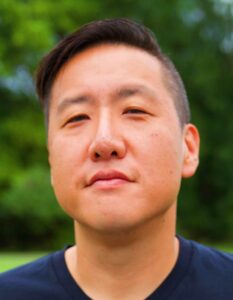 On May 8, LBC | Capital will host a Commencement ceremony in Lancaster for 127 graduates who earned degrees at the Washington, D.C., location from December 2019 to May 2021. Dr. Daniel Hyun, pastor of The Village Church in Baltimore will serve as the Commencement speaker for that ceremony.
Hyun was raised in the greater Philadelphia area and has a degree in speech communication from Penn State University, as well as a Master of Divinity and a Doctor of Ministry in Urban Missiology from Biblical Theological Seminary.
In 2008, Hyun was privileged to lead a team to start Village Church in Baltimore and currently works with the SEND Network as the City Missionary for Baltimore, serving urban churches, pastors and church planters. He regularly writes for Lifeway Pastors and speaks on issues including leadership, urban ministry, justice and church planting. He also launched the Ethnos Conference to lead the Church in conversations about multicultural mission and reconciliation. He and his wife, Judie, have two daughters.
"The year 2020 ushered into our world a global pandemic known as COVID-19 and has changed our daily lives in more ways than we could have ever thought," said Dr. A. Michael Black, LBC | Capital – Washington, D.C. Site Director. "A virus not visible to the naked eye claimed the lives of thousands, shut down countries and caused institutions to meet virtually. Nevertheless, the Washington, D.C., students persevered during this unprecedented crisis, and it gives me great joy to celebrate with faculty, staff and students the graduating classes of 2020 and 2021 for demonstrating determination and discipline. May God bless every endeavor during the next phase of your journey."
On May 29, LBC | Capital will recognize 41 Uganda graduates from the May 2020 and May 2021 classes with the college's partner, Pastors Discipleship Network, in Kampala, Uganda. Representing LBC | Capital in Uganda will be Dr. Esther Zimmerman, Interim Chair of the LBC | Capital Church & Ministry Leadership Department, and Robert Blanks, LBC | Capital Program Director for Pastoral Ministry and the Master of Arts in Contextualized Pastoral Ministry.
Commencement speakers in Uganda will be Peter Kasirivu, Founding Pastor of Gaba Community Church, Founder and President of African Renewal Ministries and Founder and Chancellor Africa Renewal University, and Dr. Richmond Wandera, Founder and President of Pastors Discipleship Network.
Then on June 19, 68 graduates from the December 2019, May 2020, December 2020 and May 2021 classes of LBC | Capital's Philadelphia location will be honored at a ceremony at Deliverance Evangelistic Church in Philadelphia. President Kiedis will serve as the Commencement speaker.
"The past year has been challenging, with the pandemic and civil unrest, remote learning and working from home for our students and their families," said Tanya Solomon, LBC | Capital – Philadelphia Site Director. "Moreover, many experienced distance from their loved ones in the midst of illness and bereavement. Despite the uncertainty of the COVID-19 era and the adjustments that social distancing and capacity limits required, our students showed up and performed well. We are so godly proud of our graduates for 2020 and 2021—their resilience and perseverance."
On March 19, 16 graduates from the LBC | Capital Master of Arts in Formational Leadership (MAFL) program also celebrated their Commencement in Oregon through a partnership with New Hope Christian College in Eugene and New Hope Oahu Church in Hawaii. Serving as the Commencement speaker was Dr. Wayne Cordeiro, a 2019 LBC | Capital graduate, President of New Hope Christian College and Founding Pastor of New Hope Oahu. President Kiedis celebrated with the graduates in person, as did Dr. Guy Higashi, MAFL Coordinator in Oregon. Ten graduates hailed from Hawaii, with two from Pennsylvania, one from Colorado, one from Oregon, one from Tennessee and one from Washington.