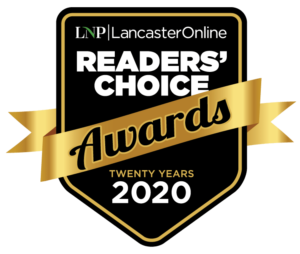 Lancaster Bible College | Capital Seminary & Graduate School has been honored in the 20th annual LNP | LancasterOnline Readers' Choice Awards. Accolades include the No. 2 College and No. 3 Place to Take College Courses.
"We are grateful to be honored by our local community," said LBC | Capital President Dr. Thomas L. Kiedis. "Lancaster County is where our students live, work, worship, grow in their faith, gain valuable professional experience, serve and impact the world around them. Lancaster is a special place with special people, and LBC | Capital is thankful to be a part of such a community."
Released Sept. 6, the Readers' Choice Awards highlight favorite Lancaster County businesses as decided by readers. Votes were submitted June 15-28. Learn more at lancasteronline.com/readerschoice/2020.
LBC | Capital has received numerous recognitions and awards over the past several years, including top spots in The Wall Street Journal College Rankings in 2018 and 2019, a "Best Online College in Pennsylvania" by BestColleges.com in 2020, and a "Best Four-Year College/University" by the Central Penn Business Journal in 2019 and 2020.