Lancaster School of the Bible Held First Classes for 22 Students on Sept. 25, 1933
Lancaster Bible College | Capital Seminary & Graduate School has its largest enrollment in its 90-year history to start the 2023-24 academic year.
Celebrating its 90th anniversary this year and reflecting on the humble beginnings of Lancaster School of the Bible in 1933, the LBC community has experienced many blessings from God over 90 years.
"We're blessed to celebrate 90 years on mission this year at Lancaster Bible College | Capital Seminary & Graduate School—90 years of 'educating Christian students to think and live a biblical worldview and to proclaim Christ by serving Him in the Church and society,'" said LBC | Capital President Dr. Thomas L. Kiedis. "We anticipate a fantastic fall semester and 2023-24 academic year, as we welcomed one of our largest incoming classes and more online students than ever before from all around the world.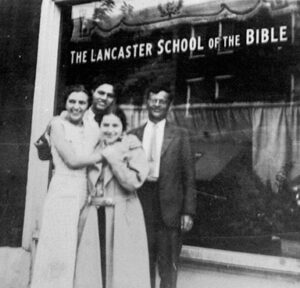 "As we embark on our 90th year, I think often of our founder and first president, Dr. Henry Heydt, and what his hopes and dreams were for the students who stood before him in 1933," Kiedis continued. "I imagine he envisioned some of the same things we hope for our current students—that they would discover and live out their part in God's great story. Though much has changed since 1933, the need for training and equipping Christian students remains just as great. LBC students are proclaiming Christ and living out their part in God's story in church ministry, education, counseling and social work, business, criminal justice, communications, athletics, the arts and so much more. During this special anniversary year, we are honored to be rooted in the past, preparing in the present and building for the future."
LBC | Capital's undergraduate on-campus Class of 2027 was the fourth-largest in college history, with 264 students beginning classes on Aug. 28. Hailing from 23 states and four countries, 70% reside at the 901 Eden Road campus, and 49% are student-athletes playing on Division III Charger sports teams.
Forty-six new LBC students transferred from another college or university, 35 incoming students have a sibling who is a current LBC student, 14 have an LBC alumnus parent, and five students are the son or daughter of a current LBC employee. The top three majors of these new undergraduate students are Business Administration, Early Childhood Education and Psychology. And, a fun fact, among the 140 male and 124 female students, the most popular names are Daniel and Chloe.
On-campus freshmen and transfer students weren't the only ones starting a new chapter at Lancaster Bible College. Also on Aug. 28, nearly 400 new students took their next educational step online at the associate or bachelor's level or in seminary and graduate programs.
At the undergraduate level, 216 new students began online or in hybrid courses at the Philadelphia and Washington, D.C., sites, and 169 new seminary and graduate students continued their education at LBC. These new students are diverse with varied backgrounds, with 35 states and nine countries represented. In the online and hybrid modalities, the top programs include Biblical Studies, Psychology and a Concentrated Bible Certificate, while the top seminary and graduate programs are Divinity, Biblical Studies and Formational Leadership.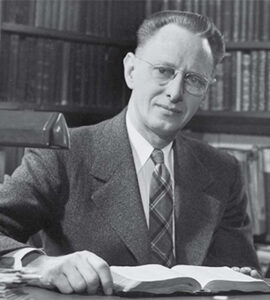 Ninety years ago, Lancaster School of the Bible (LSB) held its first classes on Sept. 25, 1933, for eight daytime and 14 evening students in the Convention Hall at the corners of West Orange and Pine streets in downtown Lancaster. With a passion to start a school where students would be grounded in orthodox Christian doctrine, immersed in the original languages of the Bible and taught logic in order to strengthen critical thinking, the college's first president, Henry J. Heydt, founded Lancaster School of the Bible during one of the hardest years of the Great Depression and continued in leadership for 20 years.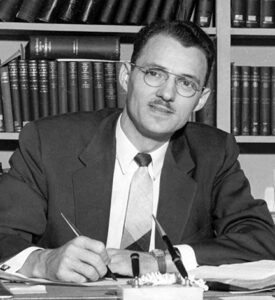 LSB's second president, Rev. William J. Randolph, focused on growth and development, and over the next eight years, the college moved from granting diplomas to offering degrees and relocated from the city to 901 Eden Road, thanks to a 1957 gift of farmland from J. Martin and Anna Esbenshade.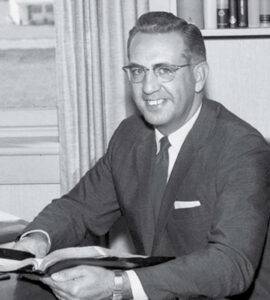 During Dr. Stuart E. Lease's 17-year presidency, the student body grew to more than 400, the campus expanded to 36 acres, the school gained accreditation from the Association of Biblical Higher Education in 1964, then granted its first Bachelor of Science in Bible degree in 1973, officially becoming Lancaster Bible College that year.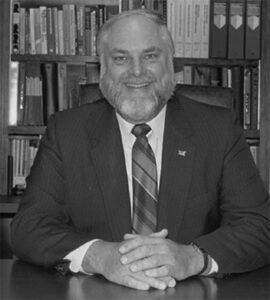 Over his 20-year leadership, fourth president Dr. Gilbert A. Peterson focused on debt reduction, as LBC raised $500,000 toward financial stability and $1.5 million for endowment. While the campus grew to 100 acres, the college added new academic degrees, gaining approval from the Commonwealth of Pennsylvania and accreditation from the Middle States Association (now MSCHE). An adult degree completion program as well as the graduate school launched in 1994.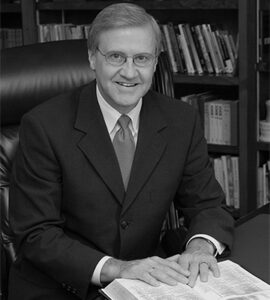 During Dr. Peter W. Teague's leadership beginning in 1999, today's campus began to take shape with the completion of Good Shepherd Chapel, Peterson and East dorms, Teague Learning Commons, Charles Frey Academic Center and Donald H. Funk Field, as well as renovations to Olewine Dining Commons, Weber dormitory and Esbenshade Hall. Students enrolled in the first online undergraduate programs, and terminal degrees were offered at the graduate level, while the college welcomed two sites in Washington, D.C. and Philadelphia and several partnerships.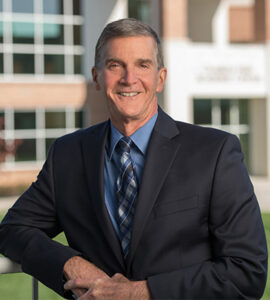 In February 2020, LBC welcomed its sixth president, Dr. Thomas L. Kiedis, coinciding with the onset of a global pandemic and tremendous societal challenges. Under Dr. Kiedis' leadership, the Willis & Martha Herr Stadium was completed, 25 new online programs were introduced in one year, and LBC | Capital was named the No. 1 Online Bible College in America for two consecutive years. Today, LBC is educating more than 2,500 students, both in-person and online, in 33 undergraduate programs and 43 graduate programs.
During the 2023-24 academic year, Lancaster Bible College marks 90 years of "educating Christian students to think and live and biblical worldview and to proclaim Christ by serving Him in the Church and society." We celebrate our history, our heritage and God's good work through alumni, faculty, staff and friends of LBC over many years. We rely on God's wisdom and guidance as we equip students to make a lasting impact on our world: in Lancaster, Philadelphia, Washington, D.C., online and through partnerships in Uganda, Brazil and beyond. Read stories, view videos, stay up to date on events, and learn more about the past, present and future of LBC at lbc.edu/90.