Niche.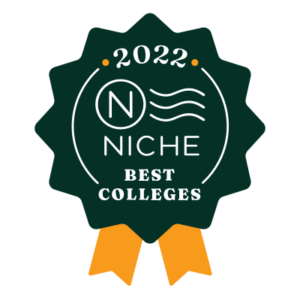 com, a college ranking and review website, recently named Lancaster Bible College | Capital Seminary & Graduate as a Top 10 Best Christian College in Pennsylvania. Coming in at No. 8 on the 2022 list, Niche.com reported that 93% of students agree that professors put a lot of effort into teaching their classes, as well as shared this glowing review from an alumnus:
"Lancaster Bible College allowed me to earn my bachelor's from home as I raised a young family and worked full-time. It gave me the freedom to complete classwork late into the night when my children were sleeping. The professors were excellent and were deeply invested in the lives of their students. I graduated with a wealth of applicable knowledge, an increased sense of direction and purpose, as well as the ability to pursue an upwardly mobile career. I highly recommend Lancaster Bible (College)…!"
See LBC | Capital's inclusion on Niche.com's additional state and national lists. Niche.com's rankings and grades are calculated using a series of steps to ensure statistical rigor and useful guidance in the college choice experience. Read more about methodology.