May is Mental Health Awareness Month, and the Washington, D.C., location of Lancaster Bible College | Capital Seminary & Graduate School will host a free mental health workshop for pastors on May 20.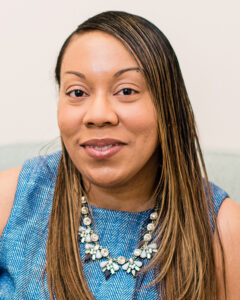 Set for 10 to 11:30 a.m. at LBC | Capital – Washington, D.C., 7852 Walker Drive, Greenbelt, Md., the workshop will feature Dr. Sophia A. Ogunlana ('06), who will address the topic of "I Can Handle It!: Dimensions of High Achieving and Authentic Mental Health-Informed Leaders." Ogunlana serves as LBC | Capital's Master of Arts in Clinical Mental Health Counseling Program Director in Washington, D.C., as well as an assistant professor.
Registration for the workshop is required at lbc.edu/events. Participants may also join virtually via Zoom.
A native of Maryland, Dr. Ogunlana earned a bachelor's degree in psychology with a concentration in mental health from High Point University, a master's degree in Christian counseling from LBC | Capital and a Doctorate in Counseling Psychology from Argosy University. She completed an internship with the National Institute of Mental Health (NIMH), where she worked with patients with a childhood onset of Obsessive Compulsive Disorder and Pediatric Autoimmune Neuropsychiatric Disorders Associated with Streptococcal Infections.
Dr. Ogunlana has also presented locally and nationally at Johns Hopkins University, Bowie State University, NIMH, the Art Institute of Washington, and the American Association of Behavioral and Social Sciences, among others. As a co-author of "Selecting and Surviving a Doctoral Program in Counseling," she seeks to further research and find resources for counseling students. She is a Licensed Professional Counselor and a Licensed Clinical Professional Counselor and has served in the mental health field for many years.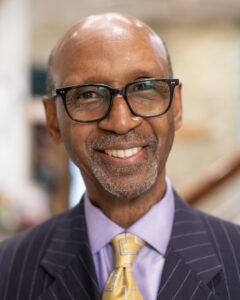 Greeting pastors that day will be LBC | Capital – Washington, D.C. Global Site Director David Gaines ('87, '06 & '24), who will introduce the educational content on mental health and leadership in the church setting as well as information about LBC | Capital's academic programs. Gaines is a doctoral candidate in LBC | Capital's PhD in Leadership program and graduated from Washington Bible College, which merged with LBC | Capital in 2012, with a bachelor's degree in pastoral theology and from LBC | Capital with a Master of Divinity. His PhD in Leadership research focuses on mentoring African men for leadership roles in their homes, churches and communities. Gaines also served as the senior pastor of Manna Bible Baptist Church in Baltimore for 16 years and as Assistant to the Pastor at New Antioch Baptist Church of Randallstown for 10 years.