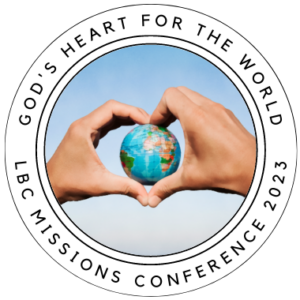 A favorite memory for Lancaster Bible College alumni across the decades, the 2023 Missions Conference is planned for Feb. 7-9 on the Lancaster campus. This year's theme is "God's Heart for the World" and will take participants on a personal journey of how they can be involved in missions right where they are as they learn how God loves and values people and cultures in every corner of the globe.
Without regular classes in session, students, faculty, staff, alumni and friends have the opportunity to soak in the rich content of the multi-day event. This year's keynote speaker is Dr. Todd Ahrend, founder and international director of The Traveling Team, which seeks to mobilize the next generation into God's global purpose.
According to the ministry, "The Traveling Team has been stirring university students all over the country to rise up and join God in reaching the world for Jesus Christ. Think of us as a missions conference on wheels."
Ahrend graduated from Northeastern State University, has a master's degree from Dallas Theological Seminary and a doctorate from Gordon-Conwell Theological Seminary. He and his wife, Jessica, have spent almost two decades traveling both nationwide and abroad, speaking to thousands of people about involvement in world evangelization. Todd has exposure in over 60 countries and has lived in the Middle East. He is the author of "The Abrahamic Revolution" and "In This Generation."
The public is invited to attend the plenary Missions Conference sessions from 9:10-11 a.m. Feb. 7, 8 and 9 in Good Shepherd Chapel. Additional events for students are planned throughout the weeks, and multiple missions agencies also visit campus to share information about their ministries. These representatives, many of whom are LBC alumni, each have space around Good Shepherd Chapel.
In this Q&A, Professor and Director of Intercultural Studies Dr. Ed Scheuerman, known as "Dr. Ed" on campus, gives a sneak peek of what attendees can look forward to at the conference and how the event has carved out a place in LBC history:
LBC | CAPITAL: What is the importance of Missions Conference at LBC?
DR. ED SCHEUERMAN: The purpose of LBC's Missions Conference is to further impart God's heart for the world upon the hearts of those in the LBC (Lancaster) community. Each year, a different theme related to missions is chosen. This year's theme is just that—"God's Heart for the World"—as we want to get back to the Bible's message about WHY missions exists. In short, missions exists because God's heart is for all of His world to glorify His Name. My hope is that each attendee will get a better understanding of how he/she needs to be involved in seeing Jesus proclaimed to ALL the world.
LBC | CAPITAL: What can attendees expect to get out of Missions Conference?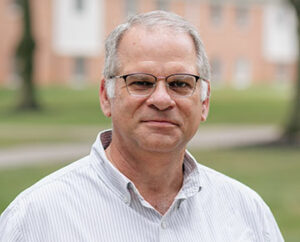 DR. ED: Missions is about God's glory being proclaimed throughout the world. The Missions Conference gives every student, staff and faculty member the chance to lift up their eyes to those in their relational worlds who need us to approach them with God's love and the gospel message.
In addition to expanded chapel services (which will serve as plenary sessions), there will be many events for students to get involved during the week including the following: breakout sessions, interactions with mission reps from all over the country, prayer times, service projects, a prayer walk/run, an art and culture event and an interactive kick-off event the night before the conference begins.
LBC | CAPITAL: How does the 2022-23 chapel theme of Count It All Joy connect to the conference theme of God's Heart for the World?
DR. ED: Reaching the world for Christ comes at a cost to all of us, both individually and collectively. But we count it all joy to pay the cost that "the Lamb that was slain (may) receive the reward of His suffering." (This was a quote by the first Moravian missionaries embarking on their missionary endeavor.)