Lancaster Bible College | Capital Seminary & Graduate School has been named in the top 25 list of "2020 Best Online Colleges in Pennsylvania" by BestColleges.com.
LBC | Capital's No. 13 ranking reflects its undergraduate online degrees, as well as online work available for students working toward masters and doctoral degrees.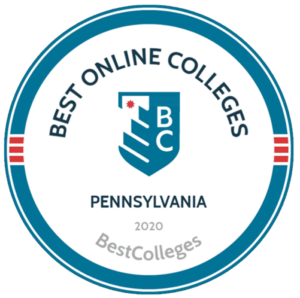 "Online education has certainly taken on a new meaning and a new urgency over the past several months," said LBC | Capital Provost Tricia Wilson. "LBC | Capital was grateful to be 'remote ready' in a matter of days because of the college's strong presence in online education. It is important now more than ever to provide students the tools and platforms they need to begin or continue their educational journey from wherever they may be, both in life and geographically."
According to BestColleges, "One of the oldest and most populous states in the U.S., Pennsylvania is home to many long-standing institutions of higher education, from elite private colleges to massive public research universities. As many of the state's top colleges turn to online education, the number and variety of distance learning programs available can make it difficult to find the right fit for you. This ranking assembles 25 of the best online colleges in Pennsylvania, offering a practical starting point for your research."
LBC | Capital understands students have busy lives, managing classes in addition to jobs, family, church, serving opportunities and more. LBC | Capital's accelerated online degree programs allow students to focus on one eight-week course at a time. Some students may even receive credits for prior life experience.
The numerous benefits to studying online at LBC | Capital include having classes taught from a biblical worldview and earning a degree from an accredited institution. Students can create a customized class schedule to fit their lives while working at their own pace. Plus, there's no need to relocate, and online students access the same resources as on-campus students, such as the library, academic services and more.
LBC | Capital's online courses and all communication, as well as quizzes, tests and homework, are delivered and submitted through a mobile-friendly learning management system; therefore, students can access classes and coursework anywhere, anytime.
For those who want to own a business, pastor a church, lead a ministry or much more, 100% online degree programs at LBC | Capital include: Accounting, Biblical Studies, Business Administration, Communication, Criminal Justice, General Studies, Healthcare Management, Marketing, Ministry Leadership, Sport Management and Concentrated Bible Certificate.