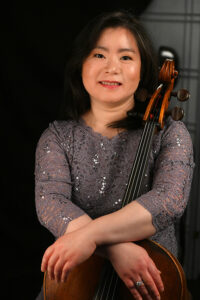 The Trust Performing Arts Center is partnering with Lancaster International Piano Festival (LIPF) during the 2022-23 Arts & Culture season for a series of concerts featuring some of the world's best musicians.
The second concert in the series will take place at 7:30 p.m. Feb. 4 in the Great Hall of The Trust, 37 N. Market St. in downtown Lancaster. The joint performance will feature cellist Hai-Ye Ni, the Philadelphia Orchestra's principal cellist who's been praised as "soulfully expressive" by the Washington Post, and pianist Xun Pan, a Steinway artist who has been internationally recognized and awarded.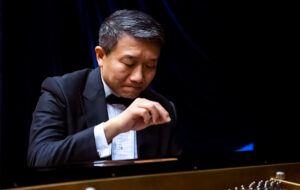 The duo will perform Ludwig van Beethoven's "Sonata No. 3 in A, Op. 69," Johannes Brahms' "Sonata No. 1 in E Minor, Op. 38" along with other selections. Tickets are available at lancastertrust.com or lbc.edu/events.
The first LIPF concert in October 2022 featured award-winning virtuosic prodigy Qianxiang "Daniel" Ma, a junior at Lancaster Mennonite High School who is instructed by Pan.
The third and final concert in the series is set for 7:30 p.m. May 5 and will feature the Gabriel Chamber Ensemble, a nonprofit organization dedicated to presenting high-quality performances of chamber music repertoire. The ensemble is comprised of Simon Maurer and Dana Allaband on violin, Agnès Maurer on viola, cellist Ai-Lin Hsieh and Xun Pan on piano.
The Trust Performing Arts Center is an architecturally stunning venue for music, theatre, dance, lectures and community events in the heart of Lancaster's downtown arts district. In 1912, the Lancaster Trust Company completed construction on its new headquarters—a Beaux-Arts masterpiece from the imagination of Lancaster's leading architect, C. Emlen Urban. A century later, Mr. Urban's architectural treasure has been re-imagined by Lancaster Bible College as The Trust Performing Arts Center. The Trust has a mission to honor God by encouraging excellence in the work of student and professional artists and by enriching the community through inspiring, challenging and redemptive experiences.