For the annual spring orchestra and band concert, Lancaster Bible College is welcoming musicians from the community to perform side-by-side with students for an afternoon of music from a variety of genres and time periods.
Set for 3 p.m. Sunday, April 16, in Good Shepherd Chapel, the concert will feature the College Community String Orchestra, College Community Wind Ensemble and Student String Quartet. Admission to the concert is free, but seats may be reserved at lbc.edu/events.
Doris Hall-Gulati, Director of Instrumental Studies, will conduct the orchestra and mentor the quartet, while Rachel Sidebothom ('02), Director of Music Education Studies, will lead the Community Wind Ensemble.
While Monday evening rehearsals have already begun for the orchestra and are closed to new community musicians, Hall-Gulati said she welcomes those from the surrounding area to both attend the next concert and join the orchestra for Fall 2023 and future performances. Contact Hall-Gulati dhallgulati@lbc.edu for further information.
However, community musicians are welcome to inquire about joining the wind ensemble for the April 16 performance. The deadline to be a part of the spring concert is March 20, and those interested should contact Sidebothom at rsidebothom@lbc.edu.
Hall-Gulati shared that the rehearsals leading up to the concert are an act of worship as well.
"Both Rachel and I begin every rehearsal in prayer," she said, "and work to create an atmosphere where all glorify God in all we rehearse, study and perform."
Hall-Gulati joined the LBC faculty five years ago teaching private clarinet and saxophone lessons and coaching student chamber music ensembles. In her leadership role with Instrumental Studies, she has the opportunity to mentor student musicians and create a college-community connection through music. Through these intergenerational groups representing a wide range of ages, from high school to those in their 70s, students are mentored by more seasoned musicians within the orchestra.
"A wonderful reason to welcome community members is that it gives our students the chance to sit side-by-side with a community member who is more trained than they are, whether they are professionals, mentors or amateurs," Hall-Gulati said. "Our students rise to the occasion."
A campus-community band connection isn't entirely new at LBC but is restarting after several needs arose, Sidebothom said. LBC music major Paige Beidler ('24) noticed there were students on the Lancaster campus who played band instruments but did not have an outlet to perform. Additionally, LBC music education students who are learning to play wind, brass and percussion instruments need an outlet to use their news skills along with band experience.
A third reason is just as important, Sidebothom shared.
"We love collaboration with the community, and a band provides an opportunity for this collaboration," she said. "After advertising in the fall (of 2022), we had 27 students, faculty, staff and community members join together to rehearse and perform a concert in November. The program included arrangements of hymn tunes, concert band works and closed with an arrangement of popular film scores. It was a tremendous success!"
Last fall, that concert was performed both at the local Westminster Presbyterian Church on a Sunday afternoon—Westminster Music Director Frank Dodd helped coordinate band members—as well as at LBC on a subsequent evening.
The program for this spring's concert will include the following:
Community String Orchestra
Consisting of students, professional musicians, college employees and alumni, the string orchestra will perform works from the Baroque Era to contemporary pieces by composers such as Boyce, Warlock and Coleridge-Taylor, as well as a brand-new work by a student composer: "Enter the Gates," based on Psalm 100 and written by Samuel Scott Gross ('24), a Music Performance: Composition major. Alumnae musicians include Brianna (Funk '13) Mellon, Rebekah (Wimer '15) Sauder and Sarah Ziegler ('22). Also part of the orchestra is LBC staff member Betsy Swartz, who serves the college as a Systems Engineer in the Information Systems Department. She holds bachelor's degree in Music Performance, Violin, from Baldwin Wallace University, as well as a master's degree from Indiana University Bloomington.
Community Wind Ensemble
Also made up of a variety of musicians from the college and local community, the wind ensemble will present "American Hymn Tune Sketches" by John Prescott, which incorporates "How Firm a Foundation" and "Come Thou Fount of Every Blessing;" "Dusk" by Steven Bryant, a work that highlights the beauty and intensity of the colors of sunset; "Alan Silvestri: A Night at the Movies" arranged by Michael Brown, which includes movie themes from "The Avengers," "The Polar Express," "Night at the Museum," "Forrest Gump" and "Back to the Future;" and a rousing John Philip Sousa march.
Student String Quartet
Consisting past and present LBC students from within the orchestra, the quartet—consisting of Music: Elective Studies major Anna Greiner ('23) on violin, Music major Gabriella Pettis-Schulz ('23) on violin; alumna Sarah Ziegler ('22) on viola and Music: Elective Studies major Lydia Talbott ('23) on cello—will perform works by Hovanhess and Lefebvre. The group will also feature two student guest soloists: Worship Arts major Juliana Anderson ('24) on trumpet and Music major Luke Reuben ('23) on piano.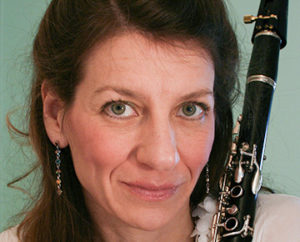 Besides her work at Lancaster Bible College, Doris Hall-Gulati is a 2018 Grammy Award winner with the professional chamber choir, The Crossing; Principal Clarinetist with the Chamber Orchestra of Philadelphia, the Pennsylvania Philharmonic and Ocean City Pops; Bass Clarinetist with Opera Philadelphia; Acting Principal Clarinetist/Principal Bass Clarinetist with the Lancaster Symphony Orchestra; and Artist in Residence at Franklin & Marshall College.
She has performed in music festivals and on multiple series as a soloist and chamber musician throughout the world. Also a member of the Fulbright-Heys awarded ensemble Trio Clavino, which performs throughout the U.S., Europe and Asia, Hall-Gulati performs annually with Beyond Ourselves, a group of chamber musicians who performs to help raise funds for the Mennonite Central Committee's peace-keeping efforts around the world. The 2023 Beyond Ourselves concert was held in February at The Trust Performing Arts Center in downtown Lancaster. She earned her BMus degree in Performance from The Peabody Conservatory of John Hopkins University and her MMus from the University of Michigan.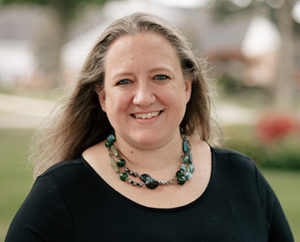 In addition to leading LBC's Music Education program, Rachel Sidebothom serves her alma mater as Associate Chair of the Music, Worship & Performing Arts Department and Assistant Professor. In addition to teaching music education courses, she also teaches music theory and coursework for LBC's Education Department. As a professional oboist, Sidebothom performs in throughout central Pennsylvania as a soloist and with chamber ensembles and orchestras. Prior to teaching at LBC, she served as the instrumental music director and Fine Arts Department Chair at Lancaster Christian School and Lancaster County Christian School and Director of Handbell Choirs at Westminster Presbyterian Church in Lancaster. Sidebothom completed her master's degree in Music Education from Penn State University and holds PA Level II certification in Music Education. Her husband, Timothy, is also a Professor of Music History at Lancaster Bible College.