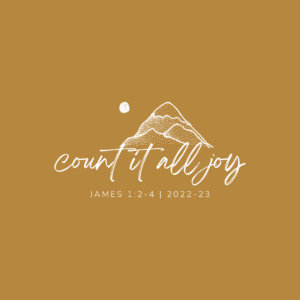 Each academic year, Lancaster Bible College commits to providing chapel experiences that focus on engaging Scripture, forming disciples and building community. In 2022-23, the college will highlight the chapel theme "Count It All Joy" from the New Testament book of James, where students, faculty and staff will discover practical, godly application—together as a campus community.
Executive Assistant to the President's Office Erin Quillen ('15 & '22) is instrumental in the planning of annual chapel series and in inviting chapel speakers to campus. "The goal is for our theme to be rooted in Scripture and to orient us as a community within a particular passage or book so that we can explore themes and topics addressed there and how those truths are worked out in daily life," she said.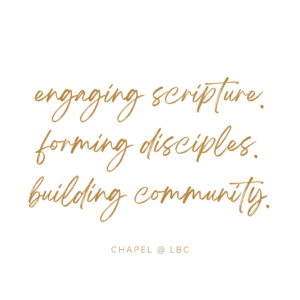 "Count It All Joy"—specifically from James 1:2-4: "Count it all joy, my brothers, when you meet trials of various kinds, for you know that the testing of your faith produces steadfastness. And let steadfastness have its full effect, that you may be perfect and complete, lacking in nothing" (ESV)—is more than simply having a positive outlook. It is remembering who God is in times of trials.
"My hope is that our study of James will encourage students who are currently facing wide range of struggles to remember the joy that is ours in Christ and to trust that God uses these trials for our good and His glory," Quillen added. "As we consider the theme for each upcoming year, our aim is to invite speakers who align with LBC | Capital's mission and vision, represent diverse backgrounds, experiences and perspectives, and are faithfully seeking to teach and live out a biblical worldview within the context of their local churches and communities."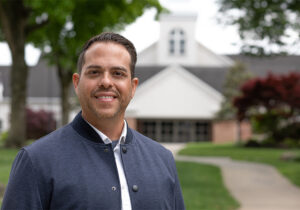 Lancaster Bible College is also welcoming a new College Pastor in 2022-23. The Rev. Timothy Torres will serve the entire LBC | Capital family through the areas of church, chapel culture, community and care. Click here to learn more about Torres and his role at LBC.
Beginning Aug. 30, LBC | Capital chapel services will be live-streamed at 9:10 a.m. Tuesdays, Wednesdays and Thursdays at lbc.edu/chapel.