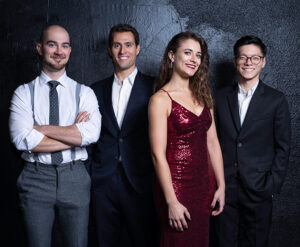 The Trust Performing Arts Center will host the Dover Quartet along with special guest Christopher Shih at 3 p.m. March 27.
The Dover Quartet catapulted to fame after its sweep of awards at the Banff Competition in 2013. Since then, the group has become one of the most in-demand ensembles around the world. The New Yorker describes the quartet as "the young American string quartet of the moment," and Classical-Music.com recently named the group one of the "10 greatest string quartet ensembles of all time."
Joining the Dover Quartet will be physician and pianist Christopher Shih. Juggling both a full-time career as a practicing physician and a passion for music, Shih has toured the world to share his gift of music in France, Germany, Austria, Hungary, Taiwan, Canada and the United States. The New York Times calls him "an intelligent and thoughtful musician" who gives "effortless performances."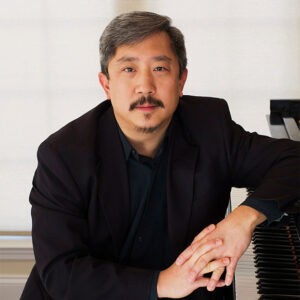 The Dover Quartet will perform pieces from Mozart and Ravel and will be joined by Shih for a piano quintet by Shostakovich. For more information and to reserve tickets, visit lancastertrust.com/events or lbc.edu/events/.
The Trust Performing Arts Center is an architecturally stunning venue for music, theatre, dance, lectures and community events in the heart of Lancaster's downtown arts district. In 1912, the Lancaster Trust Company completed construction on its new headquarters—a Beaux-Arts masterpiece from the imagination of Lancaster's leading architect, C. Emlen Urban. A century later, Mr. Urban's architectural treasure has been re-imagined by Lancaster Bible College as The Trust Performing Arts Center. The Trust has a mission to honor God by encouraging excellence in the work of student and professional artists and by enriching the community through inspiring, challenging and redemptive experiences.