This week, Lancaster Bible College | Capital Seminary & Graduate School faculty will have the chance to share their expertise and insights before a vast, virtual audience of theologians and thinkers.
On April 9, LBC | Capital will host the Eastern Region of the Evangelical Theological Society's (ETS) annual conference. The conference will be virtual due to COVID-19 restrictions, but even though the conference will not be on campus, LBC | Capital faculty will play a major part in the presentations.
Historian Brandon J. O'Brien, co-author of the book "Misreading Scripture with Western Eyes: Removing Cultural Blinders to Better Understand the Bible," will be the keynote speaker and will discuss this important topic. LBC | Capital Professors Drs. Daniel Carver, Daniel Spanjer and Mark Draper will present papers to provide insight into the ways in which we read the Bible from the fields of Old Testament Studies and Historical Theology. In addition, Drs. Joseph Kim and Victor Jacobs will join Carver, Spanjer and Draper as part of a panel discussion to further discuss issues that affect our reading of the Bible.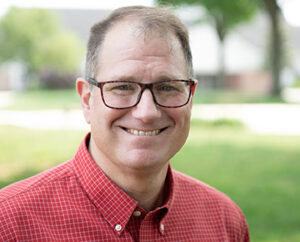 Draper, as this year's Eastern Regional ETS President, is excited that LBC | Capital can take part in this important conversation.
"As a Bible college, we put the Bible at the center of everything we do here at LBC | Capital," Draper said. "Therefore, it is vital that we lead the conversation on healthy ways of approaching the Bible and applying the teachings of Scripture. As western culture continues to undergo radical shifts and becomes more pluralistic, this task will become ever more challenging, as Christians will have to become self-reflective and learn to mine the word of God for guidance to meet new challenges.
"It is critical to our mission," Draper continued, "that we train students to read the Bible to face the world they are inheriting not just the past. Our students need to have sound fundamentals in learning to read the Bible and apply its teachings so that like good jazz musicians they can improvise when new challenges emerge."
To learn more about the Eastern Region of the Evangelical Theological Society's annual conference or to register, click here.