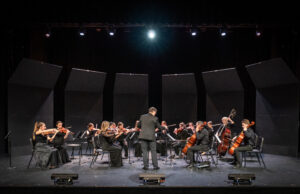 Lancaster Bible College's Music, Worship & Performing Arts Department will perform a free joint concert featuring the LBC Chorale and Orchestra at 3 p.m. Nov. 6 in Good Shepherd Chapel at the college's Lancaster campus, 901 Eden Road.
The groups will present an afternoon of beautiful music featuring works by Wolfgang Amadeus Mozart, Camille Saint-Saens and American composer George Walker. Free admission may be reserved at lbc.edu/events.
The program begins with Maestro Peter Kenote conducting the LBC Orchestra in Walker's "Serenade for Strings." Walker, who was the first African-American student to graduate from Philadelphia's Curtis Institute of Music, was inspired to write his serenade after hearing his Curtis classmate, Samuel Barber's famous "Adagio for Strings." Walker's work will be followed by Mozart's "Sinfonia Concertante for Violin, Viola and Orchestra" featuring student soloists. After a brief intermission, the Chorale will join the Orchestra in Saint-Saëns' glorious "Oratorio de Noël," conducted by Dr. Robert Bigley.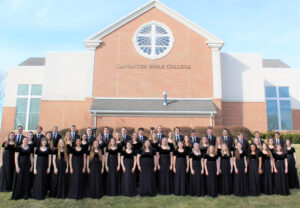 Bigley is LBC's Director of Choral Studies and Director of the Arts and Culture series. He has acted on screen and on stage in productions both regionally and nationally. Bigley has also taught at the middle school, high school, community college and four-year college levels in both private and public institutions, as well as conducted a variety of ensembles throughout the years. He's led LBC Chorale concert tours around the world including Ireland, China and Spain.
Kenote, an LBC Adjunct Professor, earned his master's and doctoral degrees in music performance from The Juilliard School. Since 1983, he has been a member of the New York Philharmonic viola section and plays on an instrument made for him in 1977 by David Wiebe. He has performed around the world and enjoys playing in concert with his wife, a cellist, and two daughters.
LBC's Music, Worship & Performing Arts Departments offers on-campus undergraduate majors in Music Education, Music Performance, Worship Arts, Musical Theatre and Elective Studies, which are accredited by the National Association of Schools of Music. Learn more at lbc.edu/mwpa.