It's a Lancaster Bible College Homecoming tradition to build up to this special time on campus with Heritage Week—several days of activity for students, alumni, employees, parents and friends that allow us to reflect on the college's history, especially during a special 90th anniversary year.
Three LBC | Capital alumni will offer words of wisdom during Heritage Week chapel gatherings on Sept. 26, 27 and 28. The college looks forward to welcoming these accomplished alumni back to their alma mater to share their stories with students.
Jonathan Goodin ('21 & '23)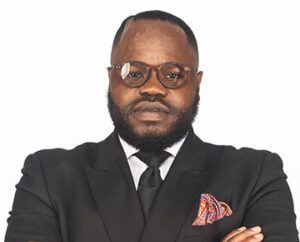 Speaking in chapel on Sept. 26, Pastor Jonathan Goodin ('21 & 23) earned both an associate degree in Bible and a bachelor's degree in Human Services from LBC | Capital – Philadelphia.
The Philadelphia native served as the student commencement speaker for the May 2023 Philadelphia ceremony and is the youngest of five children. His spiritual journey began as a young child at Greater Saint Matthew Baptist Church, where he has continued to serve over the years. He is ordained to preach under the pastorate and mentorship of Bishop-Elect Steven Avinger Sr.
Goodin founded The Repair Center Ministries, a contemporary eChurch fellowship that services young adult Christians in Philadelphia, Maryland and has recently begun a partnership with ministries in Pakistani. He has grown into an increasingly powerful evangelist, preacher and teacher of spiritual principles. Along with a passion for the gospel, Goodin has served as the Assistant to the Director of the Associate Ministers division for Outreach and Evangelism for the Pennsylvania Eastern Keystone Baptist Association. He currently serves as the Liturgical Servant leader at Greater St. Matthew and Assistant to the Pastor.
In addition, he also serves as the Public Relations Coordinator at the Mitchum-Wilson Funeral Home in Philadelphia. His passion for missions and evangelism have motivated him to seek opportunities to serve extensively in the tristate area in the prison system, shelters services and mental rehabilitation centers.
Dr. Mark Meyer ('93)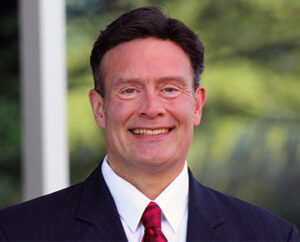 As LBC | Capital's PhD in Biblical Studies Program Director and Bible & Theology professor, Dr. Mark Meyer ('93), who will speak in chapel Sept. 27, initially served the Lord in the field of engineering prior to his call to full-time Christian ministry. After earning his BS in Electrical Engineering from North Carolina State University, he went on to complete the MS in Electrical Engineering at Johns Hopkins University while also pursuing the MDiv degree at Capital Bible Seminary.
During his time working as an engineer for the Applied Physics Laboratory of Johns Hopkins University, he completed the MA and PhD in Semitic Languages and Literatures at Catholic University. Meyer also completed studies in Israel with Jerusalem University College. He is the author of "A Comparative Dialectical Study of Genitive Constructions in Aramaic Translations of Exodus" and translated the book of Exodus from the Syriac Peshitta into English for The Antioch Bible Set.
His area of expertise is the biblical languages and the languages of the Ancient Near Eastern cultures that surrounded the nation of Israel during both the Old and New Testament periods. In addition to his facility with Hebrew, Aramaic, and Greek, Meyer is conversant in Akkadian, Ugaritic and Syriac. An ordained minister since 1993, Dr. Meyer has also served as the English pastor for Korean and Chinese congregations and as a pastor and elder in additional churches.
Sharon Roper ('88)
Sharon Roper ('88) is Lancaster Bible College's 2023 Alumnus of the Year and will speak in chapel Sept. 28. An Elementary Education major at LBC, Roper went on to earn a master's degree in Educational Leadership from Regent University in 1995. Today, she is the High School Principal at Fredericksburg Christian School (FCS), where she's served since her LBC graduation 35 years ago. Past positions have also included Dean of Students, Director of Development, Athletic Director, Guidance Counselor, Physical Education Teacher and Elementary Teacher. Multiple members of her family also teach and lead at FCS.
"I chose LBC," Sharon says, "because I wanted to prepare for a life of service, and LBC gave me the skills necessary to serve the Lord at FCS." She especially appreciates that LBC's "foundation is God's Word as the infallible Word of God."
An LBC Corporation Member, Sharon is also active at Spotswood Baptist Church, where she has taught Sunday School in the past. FCS is also active in the Fredericksburg community, and she enjoys serving with her students in each ministry the school supports.
"I am honored to be named as the 2023 LBC Alumnus of the Year, but all glory goes to the Lord," Sharon says. "I have been blessed by growing up in a family that has a rich Christian heritage and modeled for me what it means to live a life of service to the Lord. Ministering for 35 years at the same Christian school is truly a privilege. I look forward to many more years of service to the Lord as I remain obedient to Him."