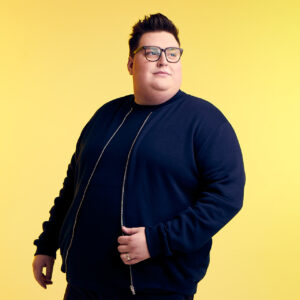 Fans of NBC's "The Voice" will be excited to learn that Season 9 winner Jordan Smith is coming to Lancaster Bible College for a concert this spring.
Smith will bring his voice to the Good Shepherd Chapel stage at 7 p.m. March 23. Tickets for the co-hosted show between LBC Arts & Culture and Junction Center Productions/WJTL are available at lbc.edu/events.
Smith won a 2022 Dove Award for Inspirational Album of the Year for his work titled, "Be Still and Know." Fans can listen to tracks from this 2021 album on Smith's YouTube channel. Some of Smith's other songs include "Stand in the Light," "Great You Are," "Only Love," "Sparrow," "Mary, Did You Know?" "Halo" and "Love Lives On."
"I want people to experience the Holy Spirit," Smith says. "I want them to be uplifted, and I want them to feel God's love and His acceptance through my music, even if they don't know what that is, even if they don't understand that's what they're experiencing."
During his time on "The Voice" in 2015, Smith garnered a four-chair turn from the judges after singing Sia's "Chandelier." He eventually joined judge Adam Levine's team and racked up over 15 million views on YouTube within 24 hours. His rendition of "Great Is Thy Faithfulness" during Week 2 of "The Voice" landed at No. 30 on The Billboard Hot 100 and at No. 1 on the Christian songs chart for two weeks straight before Smith landed at No. 1 again with "Hallelujah."
The Jordan Smith concert is presented in part by the Melva S. McIllwaine Guest Artist Endowment Fund.