At Lancaster Bible College | Capital Seminary & Graduate School, faculty members consistently head back to the classroom to learn and grow in their profession. LBC | Capital's Center for Teaching & Learning (CTL) is actively educating professors about new teaching methods and how to best support their students.
Director of the Center for Teaching & Learning Dr. Justin Harbin invests in helping to equip LBC | Capital faculty and staff to live out the college's mission and teach students to the best of their ability. The CTL has many different strategies in play at once, with the annual Lancaster Learns Conference just one of those occurring each spring. The mission of the Lancaster Learns Conference is "to promote quality teaching and learning by building capacity for evidence-based pedagogy and learner-centered instruction through collaboration across the institutions of higher education within Lancaster County." The 2022 event set for 8:30 to 10:45 a.m. Friday, Feb. 25, is open to LBC | Capital faculty as well as local teachers. Learn more and register here.
Below, Dr. Harbin shares more about the 2022 Lancaster Learns Conference.
LBC | CAPITAL: How can both higher education faculty and K-12 teachers benefit from the content being discussed at the Lancaster Learns conference on Feb. 25? 
DR. JUSTIN HARBIN: There are so many deep benefits to participating in Lancaster Learns. First and foremost, many attendees in the past have identified the collaboration and camaraderie experienced learning alongside colleagues at area institutions of higher education. Despite the fact that we are hosting the event digitally again this year, the conference committee has taken efforts to create opportunities for informal conversation prior to our keynote address, which allow faculty to discuss shared topics of interest such as play and pedagogy, the impact of student ownership on academic achievement, formative assessment and online teaching. Our keynote will also focus on trauma-aware teaching, a vital topic for teaching and learning in our current historical moment. The conference has always strived to be a place where faculty can find tangible next steps to grow their own teaching practice in an environment of mutual support and exploration.
LBC: A ​Specialist in trauma-aware teaching and online pedagogy, Dr. Karen Costa is the keynote speaker at this conference. What is trauma-aware teaching? And how is being educated on the subject beneficial to teachers? 
JH: Trauma-aware teaching essentially recognizes the ways trauma and anxiety interfere with meaningful learning. The basic neuroscience behind this has been known for decades, but we are more recently seeing a response within the classroom (whether digital or in person) due to the challenges of our current historical moment. Some level of understanding around the design of the human mind remains essential for any educator. We often enjoy spending our class time around cognitive (thinking) concerns, but the affective or emotional component remains irrevocably linked to the thinking process. Obviously for Christian educators, this is just one additional way of understanding what it means to be made in the image of God. Teachers familiar with trauma-aware teaching can avoid common obstacles to learning for anxious students and avoid misunderstandings when students experience challenging circumstances.
LBC: What can participants expect from this conference?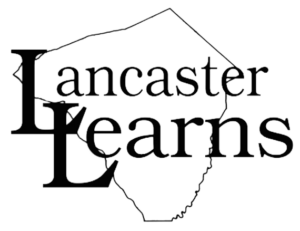 JH: Historically, a source of pride of the Lancaster Learns Conference has been our collaborative and relational "workshop" approach, in contrast to more formal academic conferences where attendees listen as papers are read (these conferences certainly play a valuable role as well). The pandemic has certainly impacted this element of the conference for the past two years. We've designed the conference this year to both create opportunities for informal and practical conversation through our coffee-chat breakout rooms that start the morning, and even during the keynote itself. Attendees will have the opportunity to individually engage or collaborate with others to their preference. Due to the stretching experience of teaching through the longstanding pandemic, the conference planning committee also decided to keep the event brief, only taking place during the morning as opposed to our typical day-long event. Since the founding of the conference in 2014, I have both experienced and heard consistently from faculty that attendees always walk away with multiple ideas for their classroom that they can immediately consider implementing.
LBC: In what ways does this conference help prepare professors and teacher to better serve their students? 
JH: Trauma-aware teaching remains vital for educators whether teaching through a pandemic or not. For Christian educators, it provides an opportunity for learning how to better love our student-neighbors through the avenue of our classroom practices. As an academic conference, faculty can trust that the ideas shared at Lancaster Learns are not simply fads in pedagogy, but carefully vetted concepts for consideration currently emerging from the scholarship on teaching and learning. Beyond this, I believe the collaborative nature of the conference provides a truly unique experience for faculty to get to know and grow alongside counterparts at a wide variety of higher education institutions within and outside the county.