Students from Lancaster Bible College's Music, Worship & Performing Arts Department will present "Tuck Everlasting: The Musical" in late January and early February of 2024.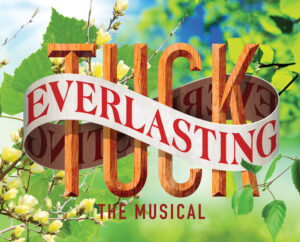 Opening Jan. 26 in Good Shepherd Chapel on LBC's campus at 901 Eden Road, "Tuck Everlasting" will delight audiences at the following show times:
7 p.m. Friday, Jan. 26
2 & 7 p.m. Saturday, Jan. 27
7 p.m. Friday, Feb. 2
2 & 7 p.m. Saturday, Feb. 3
Tickets are on sale now at lbc.edu/events.
"Tuck Everlasting: The Musical," based on the American children's novel by author Natalie Babbitt, features music by Chris Miller, lyrics by Nathan Tysen and a book by Claudia Shear and Tim Federle, with direction and choreography by Casey Nicholaw. The musical premiered at Atlanta's Alliance Theater in 2015, began Broadway previews on March 31, 2016, and opened on April 26, 2016, at the Broadhurst Theatre in New York City. Alexis Bledel and Jonathan Jackson starred in the popular and much-loved film version in 2002.
Asking some of life's most introspective questions, such as "what would you do if you could live forever on earth?" and "what if you had unending youth?," the story begins in Treegap, N.H., where each character shares their deepest desires. Central character Winnie Foster yearns for a life of adventure beyond her white picket fence, but it's not until she becomes unexpectedly entwined with the Tuck family that she gets more adventure than she could have imagined.
When Winnie learns of the magic behind the Tucks' everlasting youth, she must fight to protect their secret from those who would do anything for a chance at eternal life. As her adventure unfolds, Winnie faces an extraordinary choice—return to her life or continue with the Tucks on their infinite journey.
Lancaster Bible College's Music, Worship & Performing Arts Department exists to prepare highly skilled artists to influence the culture with grace and truth. Students hone their craft in a community of dedicated artist-teacher mentors and passionate peers. LBC's caring, student-centered environment nurtures the mind, soul and heart of each person with a view to promote creative competency and Christ-like character.
During the 2023-24 academic year, Lancaster Bible College marks 90 years of "educating Christian students to think and live and biblical worldview and to proclaim Christ by serving Him in the Church and society." We celebrate our history, our heritage and God's good work through alumni, faculty, staff and friends of LBC over many years. We rely on God's wisdom and guidance as we equip students to make a lasting impact on our world: in Lancaster, Philadelphia, Washington, D.C., online and through partnerships in Uganda, Brazil and beyond. Read stories, view videos, stay up to date on events, and learn more about the past, present and future of LBC at lbc.edu/90.