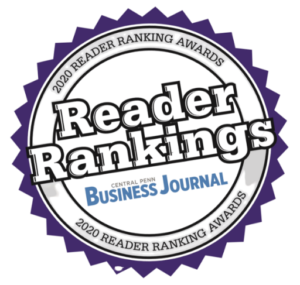 Lancaster Bible College | Capital Seminary & Graduate School has been named for the second consecutive year as one of three "Best Four-Year College/Universities" in the Central Penn Business Journal (CPBJ) 2020 Reader Ranking Awards. The media outlet received nearly 24,000 votes in dozens of categories. The annual rankings celebrate and recognize the "best of the best" in the Central Pennsylvania community.
"We thank the CPBJ readers for this vote of confidence," said LBC | Capital President Dr. Thomas L. Kiedis. "In my view, our students, faculty and staff make LBC | Capital an amazing place to learn, live and work. We love being part of the greater Central Penn community."
According to CPBJ, top winners in each category are being celebrated through the newspaper's social media channels through Aug. 14.
While the college received accolades as a four-year college, LBC | Capital also offers accelerated online degrees, as well as masters and doctoral degrees. The college has also received numerous recognitions and awards over the past several years, including being ranked as 1st, 2nd and 3rd place in The Wall Street Journal College Rankings in 2018 and 2019.