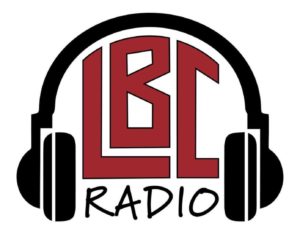 LBC Radio is not only a place where LBC | Capital Communication and Media Arts students get hands-on experience, it's where listeners can get a good dose of uplifting conversation, great music and much more.
Besides the student-led programming below, Adjunct Professor of Radio Broadcasting Kristi Leigh reports that LBC Radio is also the online home to the "Horse With No Name" athletics podcast hosted by Director of Athletic Communications Zach Freeman.
"Plus," Leigh adds, "our first audio drama, 'Dr. Jekyll and Mr. Hyde,' is coming in April! And, a new group of students is in training and starting on the air soon. Listeners can follow LBC Radio on Facebook and Instagram to keep up with our current shows, special events and new DJs."
Here are the programs airing this semester airing on LBC Radio: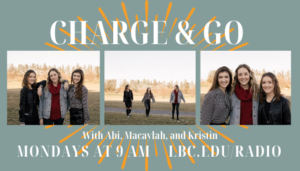 Mondays | 9-10 a.m.
'Charge & Go! Morning Show' with Macaylah Mutchler ('21), Abi Rockafellow ('22) and Kristin Hurdleston ('21)
Mondays 2-3 p.m.
'ABC on LBC' with Anna Lougheed ('23), Brennen Eshelman ('24) and Cara DiCiano ('23)
Tuesdays | 5-6 p.m.
'Words With Friends' with Joshua Kinyanjui ('23)
Thursdays | 8-9 p.m.
'Good Vibes' with Kylie Islip ('23)
Saturdays | 4-5 p.m.
'Wheelin' with the Wheelers' with Hannah Wheeler ('22) and Joel Wheeler ('24)