Music lovers have a unique opportunity to celebrate Valentine's Day with a Broadway baritone at The Trust Performing Arts Center.
Nathaniel Hackmann, who's performed on Broadway in "Les Misérables" and with the national tour of "Beauty and the Beast," will present "Some Enchanted Evening" at 7:30 p.m. Feb. 14 at The Trust, 37 N. Market St. in downtown Lancaster.
Tickets for the evening of romantic solos and duets with special guest artists are available at lancastertrust.com or lbc.edu/events.
Hackmann is a singer and actor of international renown. He has been seen on stage in some of the most demanding roles and alongside many of the world's greatest orchestras and most prestigious companies. He has portrayed Jean Valjean and Javert on Broadway in "Les Misérables," as well as the titular roles in "Jekyll and Hyde" and "The Hunchback of Notre Dame." For the BBC Proms music festival at London's Royal Albert Hall, he appeared as Curly with the John Wilson Orchestra in the acclaimed production of "Oklahoma" and has also portrayed Gaby in "On the Town" for Leonard Bernstein's 100th Birthday Celebration.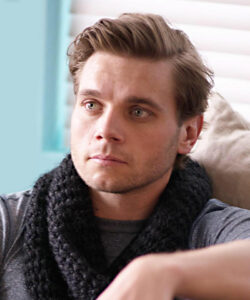 Hackmann's other favorite roles include both Gaston and the Beast in "Beauty and the Beast," Quasimodo in "Disney's Hunchback of Notre Dame," and an upcoming role as Chauvelin in Frank Wildhorn's "Scarlet Pimpernel."
As a member of the prestigious Merola Opera Program at the San Francisco Opera, he appeared as Raul in the world premiere of Thomas Pasatieri's "The Hotel Casablanca." He has also appeared with the Michigan Opera Theatre, Opera Theatre of Saint Louis, San Francisco Lyric Opera, DuPage Opera Theatre, Sun Valley Opera and at the Pine Mountain Music Festival. On the concert stage, he has appeared with Hong Kong Symphony, San Francisco Opera Orchestra, Springfield Symphony, Virginia Opera, Midland Symphony Orchestra, Sun Valley Opera, Central Michigan Orchestra, Northern Arizona Symphony and Northwest Indiana Symphony.
Hackmann holds a Bachelor of Music and Master of Music in vocal performance from Central Michigan University. He and his wife, Nicole, met during a production of "Beauty and the Beast" at Lancaster's Fulton Theatre.
The Trust Performing Arts Center is an architecturally stunning venue for music, theatre, dance, lectures and community events in the heart of Lancaster's downtown arts district. In 1912, the Lancaster Trust Company completed construction on its new headquarters—a Beaux-Arts masterpiece from the imagination of Lancaster's leading architect, C. Emlen Urban. A century later, Mr. Urban's architectural treasure has been re-imagined by Lancaster Bible College as The Trust Performing Arts Center. The Trust has a mission to honor God by encouraging excellence in the work of student and professional artists and by enriching the community through inspiring, challenging and redemptive experiences.