Lancaster Bible College | Capital Seminary & Graduate School will host the 2022 Lancaster County National Day of Prayer on May 5, 2022.
Beginning with worship at 6:15 p.m. in Good Shepherd Chapel on LBC's Lancaster campus at 901 Eden Road, the Celebration of Prayer from 6:30 to 8 p.m. will include an address by Keynote Prayer Speaker Dr. Peter W. Teague, Lancaster Bible College President Emeritus. Worship will be led by the LBC student worship team, MBSSY, as well as the One A-Chord Community Choir, directed by Amy Fennimore.
In additional to worship and speakers, a central focus of the event will be to pray through seven special needs impacting the county, nation and world: medical and mental health communities, people in need, families, businesses, government/military/law enforcement, education and churches.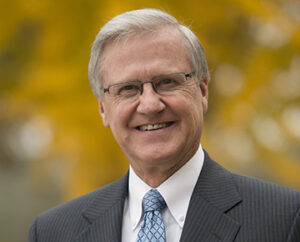 Dr. Peter W. Teague served as the Lancaster Bible College President from 1999 to early 2020. A native of Iowa, he was named President Emeritus, LBC Ambassador and Distinguished Faculty as of Feb. 1, 2020, upon the naming of LBC | Capital's sixth President, Dr. Thomas L. Kiedis. Dr. Teague previously served on the LBC | Capital Board of Trustees for nine years and for one year as Dean of Undergraduate Education. He also spent 23 years at Christian School of York as Director of Development (1975-1979) and as Superintendent (1979-1998). Dr. Teague is co-founder and president of Jessica and Friends Community, a faith-based organization offering services and supports to individuals with autism and intellectual disabilities. He and his wife, Paulette, reside in Lancaster and have four children and 10 grandchildren.
First organized in 2000, the One-A-Chord choir became a regular part of Lancaster County's annual observance of the National Day of Prayer in 2005 and has been a vital part of the celebration worship ever since. Since 2011, the choir has expanded its ministry beyond the National Day of Prayer to include worship events and concerts at churches, retirement centers and other locations. Comprised of members from numerous Lancaster County churches, One-A-Chord represents as many as 60 churches, with 90 to 120 singers participating each season.
MBSSY is the Lancaster Bible College faculty-led, auditioned traveling team made up of band members and vocalists who lead worship and perform at a wide variety of off-campus events during the academic year as well as on a summer tour. This summer, MBSSY will perform at the Creation Festival, planned for June 29 to July 2 at Agape Farm in Shirleysburg, Pa.
Co-sponsors of the Lancaster County National Day of Prayer are The Friendship Foundation and WDAC, which will air the event on 94.5 FM as well as online at wdac.com. For more information, visit lancasterndp.com.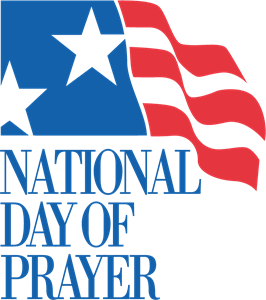 The National Day of Prayer is observed annually on the first Thursday in May. This day observance, designated by the United States Congress, asks people "to turn to God in prayer and meditation." For many, prayer is an integral part of daily life. Prayer offers a rich connection to our spiritual lives, nurturing our relationships and faith. It also provides comfort in times of crisis or need. People of many different faiths join in prayer on this day. While some will attend the church, synagogue, mosque, temple or monasteries of their choice to pray, others will attend interdenominational prayer events.
In the early 1950s, an evangelical movement called for Congress and the President to proclaim a National Day of Prayer. The movement grew and a young leader, Evangelist Billy Graham, led services for approximately 20,000 on the steps of the Capitol on Feb. 3, 1952. Later that year, Congress proclaimed a joint resolution for a National Day of Prayer. President Harry S. Truman proclaimed a National Day of Prayer to be observed on July 4, 1952. Each year since that date, Americans have observed the day in their own way. The observance moved to the first Thursday in May by President Ronald Reagan and has been proclaimed each year since.
For more information on National Day of Prayer visit the website nationaldayofprayer.org.
The Lancaster County National Day of Prayer community has gathered on the first Thursday of May for 27 years. The 2022 National Day of Prayer theme is: Exalt the Lord who has established us taken from Colossians 2:6-7—"So walk in Him, rooted and build up in Him and established in the faith."