Since 2014, business students at Lancaster Bible College | Capital Seminary & Graduate School have learned practical and marketable business skills, built networks, made professional connections, and most importantly, grounded their business knowledge in a biblical worldview.
With undergraduate majors of Business Administration and Marketing, both in class and online, LBC | Capital is adding a new Master of Business Administration (MBA) in Nonprofit Management as well as a Master of Science (MS) in Nonprofit Management.
Enrollable now with online classes beginning in the fall of 2022, the MBA and MS in Nonprofit Management will enable students to take their business impact to the next level, as they take on leadership roles, expand their professional influence and more.
Martin Sauer, who has experienced a long and successful career in business, has served as the Chair of the Business Administration Department at LBC | Capital since 2014. The college's business program plan that he helped design was unique from the start. The program focuses on practical skills needed in today's marketplace. Students are prepared to be successful while supporting their beliefs as they learn how to make ethical decisions in an often-unethical world. The program is designed to be academically rigorous but has a strong emphasis on what students will encounter in the marketplace, as they are immersed in a true business setting with faculty members who interact with them as colleagues.
LBC | Capital engaged with Martin Sauer to get a glimpse into what the new business masters degrees will look like.
LANCASTER BIBLE COLLEGE: Many colleges and universities offer online MBAs. What will set LBC | Capital's program apart from the rest?
MARTIN SAUER: As with our undergraduate studies, these programs are designed by businesspeople and leaders in the nonprofit field who know what is needed and expected in the marketplace.  We see a real need to help the next generation of Christian leaders learn and understand how to apply business principles in their organizations. Nonprofits are unique organizations but have some common principles that flow between the for-profit and nonprofit sectors. We are providing students with frameworks and capacities that will work in both sectors.
LBC: What is significant about the Nonprofit Management aspect of these two masters degrees? How is this focus a good fit for Christian nonprofit or ministry leaders?
MS: For a ministry leader, seminary is good at preparing them to impact the organization spiritually but not so much on how to manage an organization. This program will equip them with the necessary tools and principles that will help them set up and manage their organization to let them focus on the spiritual aspects. For the nonprofit leader, this program will offer the same business principles taught at other colleges but with a decidedly biblical worldview. We want to ensure that nonprofit leaders can adequately manage their organization properly to help them avoid some of the issues organizations are currently facing.
LBC: Who is the right student for LBC | Capital's MBA or MS in Nonprofit Management?
MS: We envision this program to be tailored to rising leaders and those managing a nonprofit organization who need some assistance managing their organization. Current ministry leaders can also benefit from the coursework, as it will provide a set of skills and capacities that are necessary for the day-to-day leadership of a ministry but not necessarily taught before entering the professional space.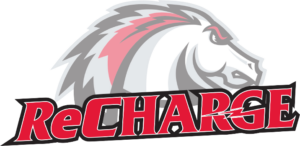 LBC | Capital also recently announced a new alumni scholarship program called ReCharge, which will equip the college's approximately 10,000 alumni across the United States and around the world to take the next step on their educational journey through their alma mater.
The $1,000-per-year ReCharge scholarship for all alumni, regardless of when they graduated, will put LBC | Capital graduates on a path to an online master's or doctoral degree through the college's Seminary & Graduate School.
This $4,000 maximum scholarship for LBC | Capital's online seminary and graduate programs in relevant, marketable and needed fields will equip alumni to be even more effective and impactful in their callings and careers.
Visit lbc.edu/recharge for information on this new scholarship initiative for those alumni who apply by Dec. 31, 2022, as well as the online code of RECHARGE to waive the application fee and information about further discounts for those who enroll full time.