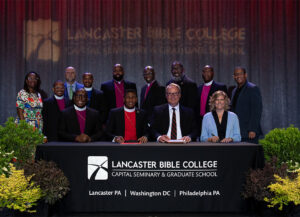 Lancaster Bible College | Capital Seminary & Graduate School has formed a new partnership with Kingdom International Consortium (KIC) to equip leaders and members of the group to further their education at LBC | Capital.
Those affiliated with KIC, a network of 26 churches, para-church ministries and businesses, may choose to enroll at LBC | Capital, transfer credits and may be eligible for tuition discounts for a multitude of programs, from bachelor's to master's to doctoral degrees. With KIC membership across the country and around the world, many may take advantage of LBC | Capital's convenience online programs, which have recently expanded to include several programs leading to master's degrees as well.
"Kingdom International Consortium is looking to equip their church leaders and members to deliberately, intentionally and creatively advance the gospel of Jesus Christ locally and globally," said the Rev. Zachary Ritvalsky, LBC | Capital Vice President of Institutional Alignment. "LBC | Capital is honored to provide churches in their network with direct access to our academic programs, which will help them fulfill God's calling on their ministry."
Added Bishop Reggie Hall Sr., Chief Academic Officer for Kingdom International Consortium: "This is a partnership forged in faith and an alliance allied with God. We, together, are the two that can chase ten thousand."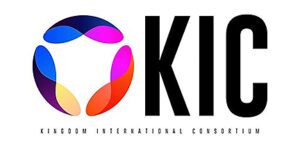 KIC has a mission to "advance the kingdom of God in the body of Christ aiding in the growth and advancement of their ministries with the incorporation of launching the business with four components," which include but are not limited to: Pastoral & Ministry Development, Personal Coaching Development, Effective Leadership Development and Entrepreneurial Development. "The place where ministry and entrepreneurialism is braided for success in the body of Christ" is central to KIC's vision.
"I marvel at the way that God brings missions together," said LBC | Capital Executive Vice President Dr. Lee DeRemer. "LBC | Capital exists to educate Christian students to think and live a biblical worldview and to proclaim Christ by serving Him in the Church and society, while the KIC mission statement flows very naturally from there. This is one of the many examples of partnerships that God can bring together in a network of mutual support and complementary missions to accomplish His purposes."