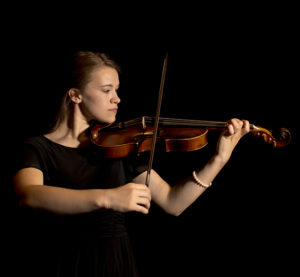 The Lancaster Bible College Orchestra will present its first concert of 2021 at 7 p.m. Monday, Feb. 22. For the performance, student string musicians will offer Samuel Barber's "Adagio for Strings," one of the most widely performed American pieces of music. According to Orchestra Director and Chair of the Music, Worship & Performing Arts Department Dr. Paul Thorlakson, the piece is "gorgeous and painfully sad" and was featured, for example, numerous times after 9-11.
The strings will also perform Gustav Holst's "Brook Green Suite," which is quite the opposite mood. The music from this famous English 20th century composer is "very sunny," Thorlakson says.
Also part of the evening, the Percussion Ensemble, made up of about 10 students on various percussion instruments, will perform "Blue Rondo a la Turk" by Dave Brubeck. Then, to close the short but entertaining concert, three students on piano, flute and bassoon will perform "Trio, Op. 63" by Carl Maria von Weber.
No tickets are necessary for the in-person and socially distanced performance in Good Shepherd Chapel, and music lovers can also live-stream at home at bit.ly/lbclivestream.