To mark Juneteenth 2023, Dr. Malcolm T. Byrd, Adjunct Professor at the Philadelphia site of Lancaster Bible College | Capital Seminary & Graduate School, led efforts that enabled K-12 students from the Philadelphia area learn more about the observance and travel to the nation's capital to celebrate. Continue reading the Q&A with Dr. Byrd below to learn more.
LBC: How did representatives from LBC | Capital – Philadelphia celebrate Juneteenth this year?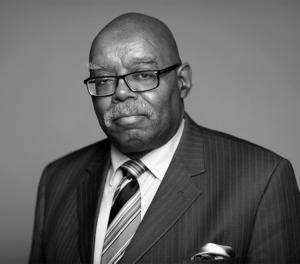 DR. MALCOLM T. BYRD: Joined by Site Director Dr. Tanya Solomon, I helped lead collegial participation in the Forum Philly 2023 Juneteenth Schools Initiative (23JSI). This initiative facilitated funding and programming of student-led, faculty-supervised and school-centered observances. This classroom- and assembly-centered educational programming was in partnership with the Philadelphia School District, William Penn School District and the Southeast DelCo School District to host scores of K-12, traditional public and charter, private and religious schools that served and benefitted thousands of students. Because Juneteenth is calendared after most schools recess for the summer, most of these student-led programs occurred before the formal holiday, which occurred on Monday, June 19.
Upon the invitation of President Joe Biden and Vice President Kamala Harris, Forum Philly and adult chaperones escorted 23JSI student representatives from each of the participating school districts to the White House Juneteenth Concert on June 13.
The 23JSI culminating Juneteenth Honors Program and Reception, featuring the literary skills and creative expressions of students, was hosted by the Penn Museum on the evening of Juneteenth.
LBC: Why is it important for students to be informed about and celebrate with their communities for Juneteenth?
DR. BYRD: Both students and adults acquire important historical information that helps in the formation and preservation of needed lessons, ideal civic values and appreciation for justice, freedom, liberty and dignity available for all persons in the nation, toward preventing the reoccurrence of slavery.
LBC: What were the students' reactions to setting aside time with their fellow students and professors to mark this important observance?
DR. BYRD: Students and adults were especially enamored of the experience of designing and facilitating peer and school community learning, observance and celebration of Juneteenth. They owned and promoted considerable content and media enjoyed by thousands of supporters.
LBC: How can all of us going forward learn about Juneteenth and make it a part of our summer holiday observances?
DR. BYRD: Americans must recognize that Juneteenth is a reminder of shameful and painful national history, ultimately advancing civil progress toward moving the nation closer to e pluribus unum—out of many, one. If we are to become a more perfect union, we must acknowledge errors and usher in necessary corrections embraced by all.