LBC | Capital Doctoral Graduate and Pastor in Japan Shares His Heart for the Church in Asia
Pastor Talo Sataraka ('21) recently completed his Doctor of Ministry degree through LBC | Capital. For his dissertation, he researched the topic of "The Employment of a Mentoring Model as a Heuristic for Continued Development of Emerging Leaders in New Hope Tokyo." This article was reprinted from the Winter 2021 ECHO Magazine.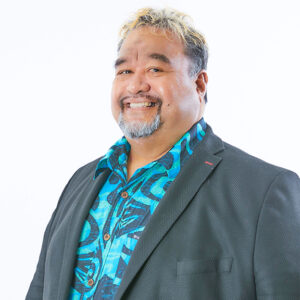 My name is Talo Sataraka from American Samoa, and I am a pastor of an international church called New Hope Tokyo. My wife, Noriko, and I founded and pastored this church with 12 people 20 years ago. New Hope Tokyo has since grown and planted eight churches in Japan, one in South Korea and one in Taiwan. Some of my duties involve being a director of our New Hope Japan and Asia association of churches. New Hope Asia is in Myanmar, Philippines, Singapore and Taiwan.
New Hope Tokyo is involved in reaching the younger generation and young families with the gospel. Japan is a nation that is still an unreached people group. In general, the Christian population is less than 1% of 126 million people.
This statistic presents a tremendous challenge for evangelism and church programs directed at reaching the masses. The average church in Japan is at least 10 to 35 members on any given Sunday. People live busy lives in Japan. It is one of the main obstacles for people committing to a church.
To serve the believers, New Hope Tokyo has a preschool and operates New Hope Academy as after-school programs for children. The church also runs the Pacific Rim Bible Institute to develop church leaders for the church's future. New Hope Tokyo has a one-year discipleship program called Life Change to bring wholeness to the members and prepare individuals to be disciples and leaders in the future.
The joy of being a believer in Japan is that you are placed right among people who are not Christians. Unlike the Western world that is saturated with Christianity of all sorts, Japan is unique in the sense that you know most of the people you run into have not been to church before. The greatest joy is to be able to see the Japanese come to salvation and serve in the Church.
Japanese brothers and sisters are an amazing group of disciples of Jesus. They are the most loyal and committed and are always thinking of ways to evangelize and share the gospel with their families, friends and co-workers. One of my greatest joys is seeing the churches that grow out of New Hope Tokyo continue to minister to the young believers who come to the Lord.
Jesus said, "The harvest is plentiful, but the workers are few. Ask the Lord of the harvest, therefore, to send out workers into his harvest field" (Luke 10:2, NIV). This is the mandate that I strongly believe in for us—the Church. We need more "harvesters" to join the field here in Japan and Asia.
One challenge of a Christian is how to effectively share our faith with the people who surround us who have no idea who Jesus is. A positive aspect is that there are no restrictions on Christian activities. Japan is an open country, but the workers are few. As challenging as Japan is to the gospel, God is ultimately the One who is changing people and has brought them to salvation.
Lancaster Bible College | Capital Seminary & Graduate School has been a tremendous blessing in shaping and developing my thinking on transformational leadership. The studies at LBC | Capital have helped me develop new eyes to see the need to develop young disciples and leaders for the Church's future here in Japan.
The LBC | Capital faculty and staff are tremendous in their response to the questions I have about the studies, preparing and giving guidance where needed. The studies are demanding, but the professors' interaction helps with pressing forward.
I am grateful for the opportunity given to be a part of the doctoral studies at LBC | Capital. The experience has been positive in developing my perspective for greater things ahead in my ministry. Thank you, LBC | Capital, for the opportunity to study at your great institution.
LBC | Capital President Thomas L. Kiedis shared an Instagram post congratulating Talo!