LBC | Capital President Emeritus Dr. Peter W. Teague has been recognized with a 2020 Central Penn Business Journal ICON Honor. Winners were selected for their long-standing commitment to the mid-state business community and significant professional accomplishments through innovation and leadership. ICON Honors also recognize these business leaders, age 60 and over, for their notable success and demonstration of strong leadership within and outside their field.
Teague and the other honorees who have left an indelible mark in their fields will be celebrated during a virtual event on Dec. 15 through multimedia storytelling to highlight their achievements, integrity, vision and selfless service that has lifted up the central Pennsylvania community.
"As I have watched and interacted with Dr. Teague over the past 10 years, this is what I have witnessed: a collaborative visionary, a president with a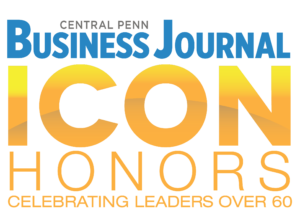 pastor's heart and a leader who can make tough calls but never with a callous spirit," said LBC | Capital President Dr. Thomas L. Kiedis. "Under his leadership, LBC | Capital has experienced record growth, made significant campus expansion and forged collaborative partnerships. Amid the growth, the 'success' and the accolades, I watch him give praise to God and thanks to those around him."
Teague was president of LBC | Capital from 1999-2020 and at the time of his retirement was the third longest-serving president of the 97 independent colleges and universities in Pennsylvania.