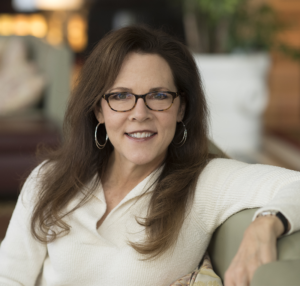 This LBC grad shares how her role as president of Align Life Ministries is making a real difference in the lives of men and women in crisis – and saving lives.
"God gave me a heart for people – and especially for people to know the Lord," said Lisa Hosler ('82). When she graduated from Lancaster Bible College in the early 80s with a degree in Bible, she had no idea where that passion would take her.
Today, she's the president of Align Life Ministries, a non-profit crisis pregnancy center that offers ultrasounds, presents pregnancy options, post-abortion support and more – all while sharing the love of Christ to women and families facing many unknowns. The organization has several locations in and around Lancaster, Pennsylvania. "I began working at Align Life Ministries (formerly Susquehanna Valley Pregnancy Services) in February of 1985," explained Hosler. "I was just 24 years old and inexperienced as a leader, but God assured me He was with me and would empower me for the responsibility. He has been faithful to do that from the beginning and every year since."
In her role as president, Hosler is responsible for many things, including the spiritual atmosphere of a growing ministry. "As president, I provide vision, spiritual direction, strategic oversight and God-honoring culture for the ministry," she elaborated. "Because of my education at LBC, I had a working knowledge of the Bible and the practical tools to pursue an intimate relationship with Christ through prayer and Bible study." She explained how these form the foundation of her leadership principles and character. "Growing in Christ, mining the truths of His Word and being led by His Spirit continue to be the greatest influencers in my leadership and life," she said.
Over the years, Hosler has seen many women come through the doors of their pregnancy centers and she's witnessed first-hand the incredible impact of their ministry. "One of our clients was vacillating between abortion, parenting and adoption," said Hosler. "Our director said to her, 'I can't heal your anxiety, but I know the One who can. Would you like to hear about Him?' The client nodded, and the director told her about Jesus and shared the gospel with her. The client placed her trust in Jesus at the close of the session, and peace flooded her face. She readily chose to carry her baby to term." Hosler also followed up to say that the client is now attending a local church with her parents and is grateful for her relationship with the Lord.
Of course, not every woman or couple facing an unintended pregnancy chooses to keep the baby. But Align Life Ministries offers help to those that chose abortions and suffer, emotional and otherwise, as a result. "We offer compassionate, supportive help to both women and men who have experienced the pain of abortion," explained Hosler. "We give abortion-minded clients our brochure about post-abortion ministry, and we encourage them to contact us in the event that they need these services." Many women do choose to use these services. In fact, according to Hosler, "One woman came to us after her abortion and said, 'You were the only ones encouraging me not to have an abortion, and now you're the only ones who are willing to talk with me afterwards.'" It's clear these services are desperately needed.
To combat the challenges of stepping into parenthood unprepared, the center also offers free parenting classes to clients. As they complete their homework, they can also earn CARE cash redeemable for diapers, wipes, blankets, baby clothing and more. In addition, all those who finish the courses can choose a new crib and mattress, a three-in-one stroller, or a pack and play for their baby. In these ways and many more, Align Life Ministries strives to care for the whole person, from pregnancy, birth and beyond.
She also shared some surprising information. "People may be astonished to learn that about 30% of our clients are young men," explained Hosler. "We have Christian men – we call them client advocates – who are investing their time and energy in mentoring these young fathers at all four of our locations." Hosler also explained that many of the women who come to the center seeking help are very familiar with Christianity and the church. "People also may not know that 60% of our clients claim Christianity as their religion," she said. "According to our national affiliate, Care Net, more than four in 10 women were attending church weekly when they had an abortion."
With that sobering statistic in mind, Hosler shared some advice on how the local church can better care for those who choose abortions and women who carry out unintended pregnancies. "Individual congregations should be a safe place where issues like sexual integrity, unintended pregnancy, the sacredness of human life, abortion and post-abortion healing are spoken of biblically and freely," she noted. "Within every congregation, there are likely teenagers and young adults engaged in premarital sex, women contemplating abortion, and women and men suffering the aftereffects of abortion. Church leadership teams may want to prayerfully discern how to create a supportive, relational environment that offers help, hope, and healing for these people."