A pair of spring workshops hosted by Lancaster Bible College | Capital Seminary & Graduate School will inspire and equip pastors and church leaders to "Unpack Sacred Scripture" so they may better inform and empower their congregations to delve into God's Word.
Two identical events will take place on April 15 at LBC | Capital – Washington, D.C. [7852 Walker Drive, Greenbelt, Md., Room 101], as well as on April 29 on LBC | Capital's Lancaster, Pa., campus [901 Eden Road, Teague Learning Commons Room 401].
Set for 10 a.m. to 2 p.m., the workshops are free to attend and also include free coffee breaks and lunch. The keynote speakers will be two accomplished professors from LBC | Capital's Bible & Theology and Church & Ministry Leadership departments.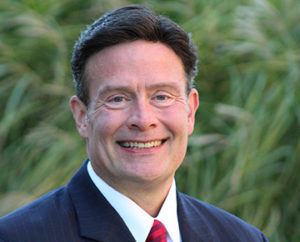 Dr. Mark Meyer ('93), LBC | Capital's PhD in Biblical Studies Program Director, initially served the Lord in the field of engineering prior to his call to full-time Christian ministry. While working as an engineer for the Applied Physics Laboratory of Johns Hopkins University, he completed an MA and PhD in Semitic Languages and Literatures at Catholic University. Dr. Meyer also completed studies in Israel with Jerusalem University College, focusing on the historical and geographical settings of the Bible and the life and times of Jesus. He is the author of "A Comparative Dialectical Study of Genitive Constructions in Aramaic Translations of Exodus," and he also translated the book of Exodus from the Syriac Peshitta into English for The Antioch Bible Set.
"We pray attendees are immersed in the text of the Bible at the workshop, watch the study process unfold, then add what they learned to their own methods of study, preparation and growth," Meyer said.
In addition to serving as program director, Dr. Meyer teaches a number of courses in the PhD in Biblical Studies program. His area of expertise is the biblical languages and the languages of the Ancient Near Eastern cultures that surrounded the nation of Israel during both the Old and New Testament periods. In addition to knowledge of Hebrew, Aramaic and Greek, Meyer is conversant in Akkadian, Ugaritic and Syriac. Among his many degrees is an MDiv from LBC | Capital/Capital Bible Seminary.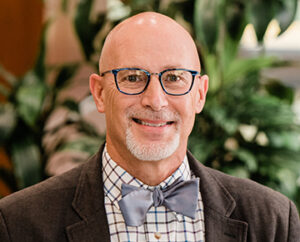 Dr. Randal Pelton ('84 & '21), a two-time graduate of Washington Bible College/LBC | Capital, where he earned his PhD in Biblical Studies, has served as the pastor of Calvary Bible Church of Mount Joy (Pa.) since 2003 and also pastored The People's Church in Somerville, New Brunswick, Canada, for 12 years prior. As an Adjunct Professor at LBC | Capital, he works with students on advanced preaching and also teaches in the DMin program as a Visiting Professor at Gordon-Conwell Theological Seminary, where he earned his DMin. His research interests include the intersection of hermeneutics and homiletics with a special focus on Old Testament studies, and he is the author of "Preaching with Accuracy" as well as the "Homiletical Author for the Genesis" volume in the forthcoming Kerux Commentary Series.
"We want to share that a deep-dive, academic study of the Bible, especially what is happening through biblically integrated curriculum at Lancaster Bible College | Capital Seminary & Graduate School, is not only relevant to preachers and teachers as they prepare sermons and lessons and become more faithful and effective in their service, but also to the Church as a whole," Pelton said.
At the workshops, Meyer will focus on Bible exploration and Scripture, while Pelton will share homiletical sermon delivery insights, as well as information on how to move from biblical text to application. The individual four-hour events will also serve as a time for pastors and church leaders to connect and network.
Those interested may sign up at lbc.edu/events. Space is limited, and the deadline to register is April 12 for the Washington, D.C., event and April 26 for the Lancaster event.