If you're looking for a great place to visit this winter, look no further than Lancaster County, Pa.! Year after year, the accolades pour in for this diverse county that is known for its food, culture, history, nature and industry.
And if you're in the area, pencil in a visit to Lancaster Bible College, either for the upcoming open house for high school students and their families on Monday, Feb. 21, or to catch an event in Good Shepherd Chapel or The Trust Performing Arts Center.
If you're a sports fan, there's lots of wintertime action on the LBC court too, as the Chargers men's and women's basketball teams and men's volleyball team keep things exciting in Horst Athletic Center. In fact, both basketball teams are celebrating their 50th seasons on Feb. 5! See schedules, player highlights and game scores at lbcchargers.com.
Locally, the surrounding area is home to a rich lineup of events, observations, places to visit and award-winning venues and restaurants. Here are just a few ideas for your next visit to Lancaster County:
---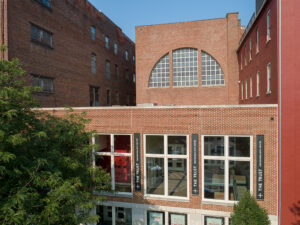 Lancaster City
Check out what's happening in Lancaster City. In the next few months alone, there are events surrounding art, music, food and more!
---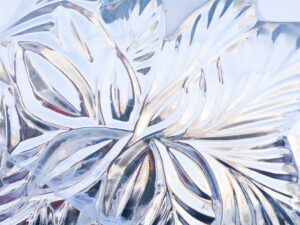 Lititz
Nearby Lititz was named America's Coolest Small Town by Budget Travel in 2013—and for good reason. There's so much to do Lititz, from dining to shopping. Plus the annual Fire & Ice Festival happens this year from Feb. 18-27, complete with ice sculptures, activities for kids, food trucks, a farmer's market and photography exhibit.
---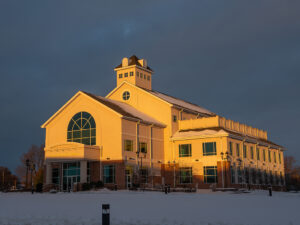 Thankful
This Thanksgiving, LNP | LancasterOnline compiled a list of "13 Reasons to be Thankful You Live in Lancaster" and at No. 8 mentioned the county's "top-tier academic programs on all levels, from competitive high schools to copious higher education options, including Franklin & Marshall College, Lancaster Bible College, Millersville University, Thaddeus Stevens College of Technology and Elizabethtown College."
---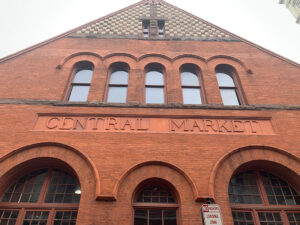 To Market, To Market
It might be a little chilly for outdoor shopping, but you won't want to miss two amazing markets while you're in the area. In fact, this past summer, USA Today ranked two Lancaster County markets—Central Market and Green Dragon Farmers Market and Auction—on its top 10 list of the best across the U.S. And both are open year-round! Read more on our blog at lbc.edu/blog/to-market-we-go.
---
Discover Lancaster
Finally, our friends at Discover Lancaster do an incredible job of communicating all the amazing things to do and see in Lancaster County. See the list of "30 Things to Do This Winter in Lancaster."
Discover Lancaster also keeps track of the (almost) never-ending shout-outs for the area. Here are just a few from 2021 alone:
And, the latest accolade for 2022 came across our feeds in late January. Thrillest.com named Lancaster among the "13 Best Weekend Getaways Within 5 Hours of NYC." Lancaster was first on the list as the "Best Historic Getaway," with this travel advice:
"Tucked in South Central Pennsylvania, Lancaster is one of the oldest, inland towns in the U.S. and with that comes a well-preserved history of not just the area but also the birth of America as a nation. From the moment you step out of its Federal-style train station, expect to be immersed in the small city's historic beauty.
"Start your getaway in the heart of downtown Lancaster by lodging at Lancaster Marriott at Penn Square, which is built around a preserved section of the Underground Railroad. Go on a walking tour at the Downtown Discover Lancaster Visitors Center before stopping by the oldest running farmer's market in the country, Lancaster Central Market, in a beautiful brick building erected in 1889 with original hardwood rafters."
Additional mentions by Thrillest include the Fulton Theater, St. James Episcopal Church, Exchange Lancaster, Luca, Callaloo, the Horse Inn and more.