In July 2019, a new academic department, Communication & Media Arts, was established at Lancaster Bible College | Capital Seminary & Graduate School. Through their coursework, students are trained for careers in broadcasting, journalism, advertising, public relations, digital marketing, production and graphic design, as they learn to work collaboratively and thrive alongside others through practical, real-world media opportunities across the campus, into the community and around the world.
Part of that experience is hearing from seasoned professionals in the field who can offer a unique perspective. Guest speakers began engaging with students last spring, and that has continued virtually during the fall 2020 semester.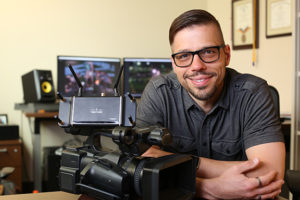 "The Communication & Media Arts Department was created as a result of putting students first," said Ryan Geesaman, Department Chair and Director of the Live Production Program, at right. "By moving two related but separated programs under the same departmental umbrella, we have been able to both strengthen and expand the options for students today and in the future. Likewise, it is so valuable for our students to hear from professionals who are already living out their passions and talents within communication and media arts. These guest speakers bring another element to the classroom that gives students a glimpse into the many careers within this growing and ever-changing field."
Already this fall, students have had the opportunity to hear from several professionals:
A Christian communicator panel with multiple Christian communication professionals, including Mark MacDonald, communication pastor, speaker, consultant, bestselling author and church branding strategist; Andrew Bilindabagabo, filmmaker and LBC | Capital adjunct professor; Jessica Whitmore, freelance writer and LBC | Capital adjunct professor; and Adrienne Garvey, former TV news producer/reporter and assistant professor of broadcasting at Southeastern University.
Interaction with Lindsey Van Ness ('16), former LNP | LancasterOnline reporter and current editorial assistant for Stateline, the news service of the Pew Charitable Trusts in Washington, D.C. Named Pennsylvania's emerging journalist by the state's media association in 2018, Van Ness is a communication graduate of LBC | Capital.
A conversation with James Byers, Director of Communications and Engagement Strategy at LCBC Church, one of the largest churches in the country.
A film screening and Q&A with award-winning film director Bradley Hawkins.
Also planned for this fall include the several relationship-building opportunities with guest speakers:
On Nov. 9, students will hear from Emmy Award-winning director and producer Nick Nanton, Esq., who creates media and branded content for top thought leaders and media personalities around the world. Recognized as a leading expert on branding and storytelling, Nanton has authored more than two dozen best-selling books (including the Wall Street Journal best-seller, StorySelling™️) and produced and directed more than 60 documentaries, earning him 16 Emmy Awards and 36 nominations. Nanton speaks to audiences internationally on the topics of branding, entertainment, media, business and storytelling at major universities and events.
Interactions with multiple DJs from WJTL, including LBC | Capital Adjunct Professor Kristi Leigh, Fred McNaughton, John Shirk, Lisa Landis and John Staffieri. The radio personnel were especially helpful to students gaining experience through the college's LBC Radio.
Guy Kawasaki is the chief evangelist of Canva and the creator of the "Guy Kawasaki's Remarkable People" podcast. He is a brand ambassador for Mercedes-Benz, an executive fellow of the Haas School of Business at the University of California, Berkeley, and adjunct professor of the University of New South Wales. He was the chief evangelist of Apple and a trustee of the Wikimedia Foundation. He is also the author of "Wise Guy," "The Art of the Start 2.0," "The Art of Social Media," "Enchantment" and 11 other books.
Felicia J. Slattery, M.A., M.Ad.Ed., is a No. 1 best-selling author of five books, an internationally acclaimed, award-winning championship speaker, and has happy clients and customers in 81 countries. Featured in Success Magazine, Inc. Magazine and on the BBC, NBC, CBS, FOX, ABC and CNN, she is responsible for more than 8,000 presentations she has either delivered, written, coached and/or been paid to judge in her career spanning multiple decades making more than $3.6 million with her speaking for herself and those she's spoken for. Slattery works with experts, entrepreneurs, CEOs, business leaders, small business owners and celebrities to help them connect with people on a human level, build relationships and enjoy more effective communication professionally and personally.
Joel Comm is a New York Times best-selling author of 15 books, including "The AdSense Code," "Click Here to Order: Stories from the World's Most Successful Entrepreneurs," "KaChing: How to Run an Online Business that Pays and Pays" and "Twitter Power 3.0." He is a contributor to Forbes, Inc., Entrepreneur and the Social Media Examiner, and his work has appeared in The New York Times, on Jon Stewart's "The Daily Show," CNN, MSNBC, Fox News and many other outlets. With Comm's publishing track record, he has assisted many peers in their publishing efforts. His resume includes best-sellers from Kim Garst, E. Brian Rose, Ewen Chia, Brian G. Johnson and more than a dozen others.
Laurie Roma, Senior Manager of Social Media at UHS, is a seasoned marketing professional who specializes in organically increasing reach and improving audience engagement and customer service while making social media a cohesive and integrated part of marketing campaigns. One of her biggest successes is having increased the organic reach of the UHS acute care facility social media accounts 750% during her first two years with the company. Roma is also proud to have started NHS Human Services social media accounts from the ground up, using real patient testimonials to drive meaningful conversation related to behavioral health.
Carrie Seim is the creator of "The Flying Flamingo Sisters," the best-selling Audible series hailed by The New York Times as a Best Audiobook for Road Trips with Kids. She's also author of "Horse Girl," her forthcoming novel for Penguin Random House. Seim has served as a staff writer for several Nickelodeon comedy variety shows, while her essays on awkwardness are featured in the book "Mortified: Life is a Battlefield." As a journalist and essayist, she has written for The New York Times, The Atlantic, Cosmopolitan, The New York Post, McSweeney's, Architectural Digest, Condé Nast Traveler and NPR's UnFictional.
In the spring of 2020, Communication & Media Arts students also had unique opportunities to hear from these leaders in their fields.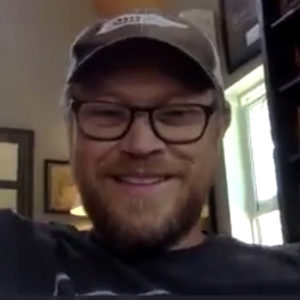 Andrew Peterson, singer, songwriter and author, met with students in the Communication Vocation course. The author of "Adorning the Dark," which was read as part of the curriculum, discussed calling, Christians in the arts and the importance of Christian community. He is a gifted storyteller and answered students' questions with candor and compassion.
Mark MacDonald is communication pastor, speaker, consultant, best-selling author of "Be Known for Something," church branding strategist for Generis and Executive Director of Center for Church Communication, empowering 10,000-plus churches to become relevant through their ministries, websites and social media. MacDonald discussed how churches can get past competing with each other and attract highly engaged congregants by deciding and communicating what they want to be known for in their community.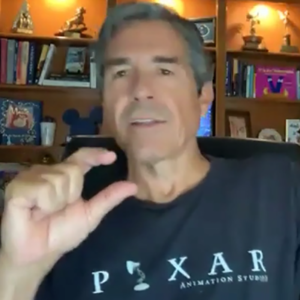 Jeff Noel, author, TED Talk speaker and 30-year Disney leader, is a two-time Walt Disney Lifetime Achievement Award recipient who taught customer service for 15 years through the Disney Institute. Noel talked with students about why it's better to focus on going the extra inch versus going the extra mile and how that relates not only to customer service but also to achieving career success. He also helped students see how over-focusing on the things others under-focus on can create great experiences for audiences in both the business and ministry arenas.
Scott Ragsdale ran audio in one of the largest U.S. churches from 2001-2014 and now does 160 shows annually. He was able to give students a glimpse into running front-of-house audio at Willow Creek Community Church, in addition to his opportunity to mix a surprise, celebrity-flooded celebration for Oprah Winfrey. Ragsdale talked to students about managing different personalities in the live production field as well as his time on the road with Joe Banamassa.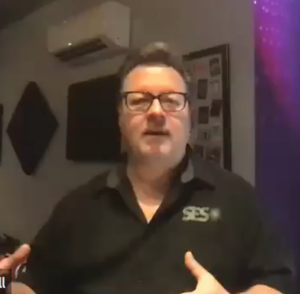 Jeff Cranfill, lighting designer for Hootie and the Blowfish, NEEDTOBREATHE, Billy Graham, Joyce Meyer and many others, was invited to the Media Technician course by Byron Hamm as a way to enhance our remote learning since students last semester would typically be learning hands-on while producing chapel services each week. Cranfill also shared an amazing story about meeting Billy Graham.
Andy Meyer, audio engineer for Justin Timberlake, Bob Seger, Janet Jackson and many others, is well-respected in the live event world. Meyer spoke to Live Production majors about how to break into the live production industry and become an indispensable asset to a company, tour or artist.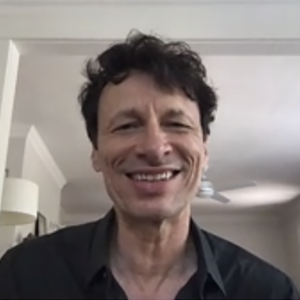 Steve Taylor, musician, music producer and film writer/producer/director, spoke to the Intro to Filmmaking class about his educational background as well as traversing a career in music performance into music producing and then into filmmaking. He talked about overcoming adversity and how crowdfunding made his film, "Blue Like Jazz," possible.