(This article uses first names only due to potential missions-related security concerns.)
For students who have a heart for the nations, a deep love for other cultures and people or simply feel a burden to serve internationally, LBC | Capital's Intercultural Studies (ICS) program helps prepare students to serve God in missions and beyond.
This bachelor's degree is offered to undergraduate students on LBC's Lancaster, Pa., campus and is part of the 4+1 program, which allows students to earn both a bachelor's and master's degree in just five years total, if they choose. Through this option, students can earn their BA in Intercultural Studies while also pursuing a Master of Arts in Ministry (MAM) or Biblical Studies (MABS) toward the end of their college career at LBC.
To tailor their passions even further, students can also choose from four areas of focus within the major, including Business as Missions, Global Church Planting, Community Development and Teaching English to Speakers of Other Languages (TESOL).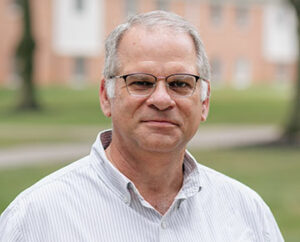 "The Intercultural Studies program here at LBC is based on meeting the needs of cross-cultural workers," explained Program Director Dr. Ed Scheuerman. "Research has shown that there are three areas that significantly impact one's ability to thrive in cross-cultural ministry: 1) spiritual formation, 2) interpersonal skills and 3) ministry competence. The ICS program at LBC is designed to meet these three areas with life-on-life mentoring and peer learning."
The ICS degree prepares students for careers in missions, cross-cultural ministries, nonprofit leadership, church planting, teaching ESL abroad and working with refugees. There are ample opportunities for students to apply the skills they learn in class to the real world, such as missions trips, service projects and cross-cultural internships and practicums.
After ICS major Hannah ('24) returned to the states from her second overseas internship, she expressed how crucial those experiences are for current students. "That's where the rubber of what Dr. Ed teaches us in class meets the road," she said. "Both of those experiences were invaluable in strengthening my cross-cultural communication skills."
For ICS alumna Faithe ('12), the location of her LBC practicum ended up being the start of her career in missions. She completed her practicum in the Republic of Ireland with Bible Centered Ministries and returned to serve as ministry's administrator until she and her husband relocated to the states in the summer of 2021. She now works with BCM International's personnel department while her family waits on the Lord's timing to return to Ireland.
"After serving in the field and at home, I can honestly say that LBC has one of the best Intercultural Studies programs out there," Faithe said. "There is a great focus on not just tossing information at you, but at helping you to apply it in a realistic way."
Through LBC's unique ICS program distinctives, students will prepare for God's calling to missions and, by graduation, will be able to:
Display godly character within the pursuit of becoming a servant leader.
Cultivate areas of individual gifting and abilities connected to relationships and cross-cultural ministry.
Practice the interpersonal skills necessary for effective cross-cultural ministry.
Communicate biblical truth in cross-cultural settings with creativity, accuracy, relevance and sensitivity.
Develop multidirectional mentoring relationships to create a model for the lifelong disciple making process.
Articulate a personal philosophy of cross-cultural ministry that addresses biblical, theoretical, practical, global and cultural concerns.
"Students can expect to quickly be incorporated into a caring community that has a deep passion for God's heart for the world," said Dr. Ed. "They can also expect to be challenged in their view of God—both how we see God and how He sees us. And they can expect to learn practical ministry skills to make an impact on the world, regardless of where they serve."
Hannah added that being a part of the ICS program has "stretched me to grow in grace and humility" as she has left class angry on several occasions. "That's because at times, I have found it frustrating to realize that my view of 'normal,' or even 'right,' is often just my cultural lens," she explained. "But those challenges to my view have been so good. I've realized that if a class makes me frustrated, I know it's getting me to think critically. And if it makes me mad, it probably poked at some pride in my heart that needed to be poked anyways!"
For Dr. Ed, one of his favorite parts of teaching within and leading the ICS program is the students he gets to work with. "I love being with them and seeing them increasingly understand God's unique plan for each of them," he said. "In the end, I get a front-row seat to watch what God is doing in the lives of my students. And I get to continue that journey with them as they stay in touch with me—from all around the world!"
Dr. Ed keeps in touch with many program graduates, like Faithe, who have gone on to pursue God's call on their lives. And like Faithe, Rachel ('18) is currently working within missions, and her ministry is a bit multi-faceted. She serves as a short-term coordinator for OMF International, an organization that focuses on reaching East Asia's unreached peoples. Rachel sends and prepares people to serve overseas for short-term missions placements. Additionally, Rachel also lives and works in the refugee community of Clarkston, Ga., with an organization called Global Frontier Missions. She helps train long-term cross-cultural workers and spends time in the community sharing the gospel and making disciples.
"When I was first called to missions during my sophomore year at LBC, I had no idea what God had planned for me," Rachel admitted. "All I knew was that my heart suddenly ached for a specific group of people, and God wanted me to pursue a life of loving them as Jesus does. What I learned in the ICS program opened my eyes to a whole world of cross-cultural ministry."
Rachel said that some of the most valuable things she learned while in the program came from listening to Dr. Ed share a memory or experience from his time in the mission field. "I think that my life would look very different if I hadn't decided to join the ICS program," she said. "Dr. Ed has made a huge impact on my life, and has modeled what it looks like to live humbly in service to God."
Other students echoed Rachel's sentiment about Dr. Ed and his dedication to his students. In fact, while there were many reasons she chose to attend LBC, Hannah said that the biggest reason was Dr. Ed. "When I met with him I just thought, 'This man is so wise. I want to be taught under him.' As a senior, I think I can say with certainty that our professors are what make LBC different from other schools. You won't get this quality of teaching just anywhere."
Lea ('26) agreed: "The professors are very knowledgeable and experienced and they also really care about students and are invested in our lives," she said.
Linda ('25), an adult commuter in the program, has enjoyed being surrounded by others who love the Lord and love people, whether that's professors or other students. "Every professor, staff member and student I have encountered has encouraged and affirmed that LBC is where God wants me for this season of life," she said. "Professors are well-prepared, passionate about their classes and truly care about their students. Students are welcoming and always willing to help one another."
Lea has also appreciated the relationships she's built during her first year in the program. "I've really enjoyed getting to know the other students in the ICS program," she said. "They've encouraged and inspired me a lot this year."
Linda also feels as though the ICS program is preparing her to play her part in God's "magnificent" plan. "The ICS program is phenomenal not only for those considering cross-cultural missions, but for all who follow Christ and desire a bigger toolbox in interacting with others," she said. "I have left each class with conviction, hope, and practical tools to answer the call."
For learners of all ages considering whether the Lord could be calling them to pursue an Intercultural Studies degree at LBC, take Linda's advice: "You are not too young nor too old for the Lord to shape, equip and use! It is unnerving at first to step out and boldly answer the call. But the Lord is going before you, laying your path and making a way. LBC is a short stop along the path where the Lord will do just that: shape, equip and ready you."