Lisa (Stetter '82) Hosler Serves as President of Align Life Ministries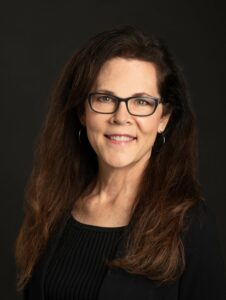 At the Sept. 22, 2021, service, Lancaster Bible College | Capital Seminary & Graduate School announced the recipient of the 2021 Alumnus of the Year honor, leading up to Homecoming & Family Weekend Sept. 24-25.
Lisa (Stetter '82) Hosler serves as President of Align Life Ministries, formerly Susquehanna Valley Pregnancy Services. Known as an accomplished leader and a committed follower of Jesus, Hosler was a Bible major at LBC who went on to earn a master's degree from Millersville University.
Hosler began working at the pregnancy ministry in 1985. Today, the organization has several locations in and around Lancaster and Lebanon counties. When she began working at Align, "I was just 24 years old and inexperienced as a leader," Hosler told Lancaster Bible College for a feature story in 2018. "But God assured me He was with me and would empower me for the responsibility. He has been faithful to do that from the beginning and every year since."
In her role as president, Hosler has many responsibilities, including fostering the spiritual atmosphere of a growing ministry. "I provide vision, spiritual direction, strategic oversight and God-honoring culture for the ministry," Hosler said. "Because of my education at LBC, I had a working knowledge of the Bible and the practical tools to pursue an intimate relationship with Christ through prayer and Bible study." She explained how these form the foundation of her leadership principles and character. "Growing in Christ, mining the truths of His Word and being led by His Spirit continue to be the greatest influencers in my leadership and life."
The college will welcome Hosler as a chapel speaker later this semester.