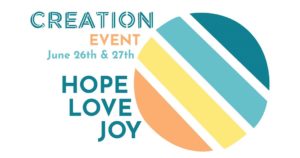 The annual Creation Festival attended by millions over several decades has moved to a virtual format this year, but that won't stop believers worldwide from coming together in worship. In fact, Creation: 2 Nights of Hope, Love & Joy will open at 6 p.m. ET Friday June 26 via Facebook Live with a brand-new worship song and music video by Lancaster Bible College students!
MBSSY, LBC | Capital's traveling worship team comprised of students in Music, Worship & Performing Arts majors, has released a new music video for the worship song "More Than an Experience" with music and lyrics by Silas Angelino ('21). The name MBSSY, pronounced "embassy," echoes the team's mission of serving as representatives: of God, of LBC | Capital and of each other.
LBC | Capital students majoring in Live Production and Communication filmed and edited the music video which is now available on YouTube. It was recorded at The Trust Performing Arts Center in Lancaster, Pennsylvania.
"More Than an Experience"
Music and Lyrics, Lead Vocals / Keys by Silas Angelino ('21)
Arranged and Performed by MBSSY
Vocals / Acoustic Guitar – Ebony Wilson ('19)
Vocals – Keiko Kereh ('21) and Nikki Ruiz ('20)
Electric Guitar – Jesse Graham ('20)
Bass – Braden Roemer ('21)
Drums – Matt Cross ('21)
Recording / Mixing – Tony Guyer, adjunct professor in the Live Production Program
Cameras – Debbi Celeste ('23), Ryan Geesaman, Chair of the Communication & Media Arts Department and Director of the Live Production Program, Josh Kinyanjui ('23) and Ben Maughan ('21)
Editing – Ryan Geesaman, Josh Kinyanjui ('23) and Ben Maughan ('21)
Listen for the song soon on LBC Radio.