One of many ways Lancaster Bible College | Capital Seminary & Graduate School focuses on the educational journey of students is by providing resources that help them get the most out of their studies, whether through lectures, research, reading materials or Bible study.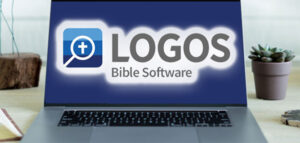 LBC | Capital's partnership with Faithlife enables the college to make available for some master's degree students a Logos Bible Software package worth over $4,000 for a fraction of the cost. LBC | Capital is committed to equipping students with the skillset needed for successful ministry in the 21st century and believes this includes taking full advantage of the technologies that are relevant and applicable to their context. The LBC | Capital Logos Package combines a custom-designed library of exegetical resources and the powerful tools of Logos Bible Software, which should aid students in being faithful to the biblical text as they navigate the demands of life and ministry.
Logos Bible Software is a powerful Bible study platform that allows users to study Scripture and consult commentaries, devotionals, Bible dictionaries and more—all from a computer, tablet or phone. The LBC | Capital Logos package combines a custom-designed library of exegetical resources with the powerful Logos tools, which helps students be faithful to the biblical text as they navigate the demands of life and ministry.
Logos users are able to easily search and store hundreds of thousands of books—especially beneficial for students of the Bible. Every Logos book—from commentaries to biblical studies resources to Christian living books—is enhanced with thousands of tags that connect one resource to another in the Logos library. For example, when a Logos user searches for a word, theme or verse, the software pulls everything together, making research and learning faster and easier.
LBC | Capital talked with Dr. Samuel Harbin, Chair of the Bible & Theology Department, about the benefits of the college's Logos Bible Software partnership.
LBC | CAPITAL: Which LBC | Capital graduate students have access to Logos Bible Software?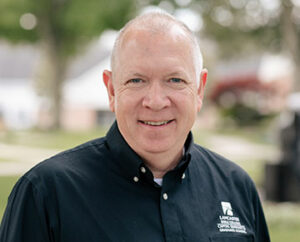 SAM HARBIN: "Logos is required for the Master of Arts in Biblical Studies (MABS) and Master of Divinity (MDiv) programs. Students in these programs are charged a Logos rental fee each semester while in the program. Once they graduate, they take the lifetime license with them, along with the custom Capital Seminary library. The rental fee can be covered through financial aid. Students in other programs, including in online or on-campus undergraduate programs, may purchase the software from us for a one-time payment that is significantly lower than if purchasing the software and resources from Logos directly."
One undergraduate online student, David ('22), a Biblical Studies major, jumped at the chance to use the substantial discount he received as an LBC | Capital student.
"As a student and someone who loves to study Scripture, Logos has been a great help with my classes and personal Bible studies," he said. "It has great highlighting tools, custom study functions and even sermon prep tools. I'm currently building up my library of commentaries, theological books and even some of my textbooks within the app. The app allows me to quote those references, and it creates styled references for endnotes and bibliographies. It's an excellent resource and very user-friendly."
LBC | CAPITAL: Can an LBC | Capital student who utilizes the Logos partnership while a student continue to use it after they graduate?
SH: "Yes. Students in the MDiv and MABS programs enjoy a "rent to own" arrangement while in the program. When they graduate, the software and resource library is theirs for life." [Those who purchase Logos through LBC | Capital may also use it for life.]
LBC | CAPITAL: What is the main benefit of this expansive resource for students as they move through their courses?
SH: "While some courses require Logos to complete assignments, the software is a great help for biblical studies research in all courses, even if not specifically required for assignments. Several of the more expensive textbooks in the program (e.g. biblical language resources) are included in the library, which is added value for students."
LBC | CAPITAL: How can Logos Bible Software help students outside their coursework?  
SH: "In addition to biblical studies research, Logos is a great tool to assist you in your spiritual walk. It includes Bible reading plans, devotional resources, tools for organizing prayer lists, connections to online learning communities, etc. For those heading into vocational ministry, the idea of having your entire library on your laptop is a great blessing. Think of missionaries in the past who had to ship cartons of books to their field or do without them—no longer necessary! Logos also includes terrific resources for those who preach or teach the Bible: sermon-building tools, pics and maps of Bible lands, integration with PowerPoint, etc. Biblical/theological info that once required hours and hours of research in multiple hardcover volumes can now be completed literally in seconds with a few left-clicks of a mouse. It's really quite amazing."